Yogi Adityanath govt faces cowshed project complaints
No funds since April, panchayats say they will free cattle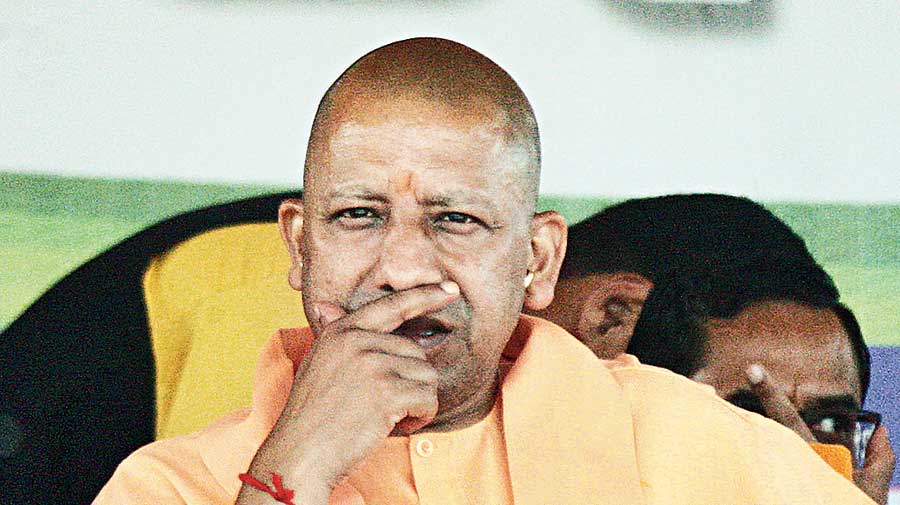 ---
Lucknow
|
Published 21.12.20, 02:45 AM
|
---
Uttar Pradesh chief minister Yogi Adityanath's claim that protecting the "mother cow" is his priority is being tested by complaints that his government stopped funding its cowshed project months ago, leaving the animals to starve to death.
Over a dozen panchayat chiefs from Banda district in Bundelkhand have written a joint letter to Adityanath saying they would release all the cattle from the temporary cowsheds under their care unless the funds and the arrears are released by December 25.
"We have been running 43 cowsheds since 2018, when the state government erected shelters for unclaimed cattle and allocated funds," the letter says.
"But we haven't received any funds since April 2020 and have been running the shelters with our own resources in the hope that the money would be released soon."
Gyan Singh, a signatory and a leader of the district's Gram Pradhan Sangh, told reporters: "Our tenures as village panchayat chief will end on December 25. We'll then release the cattle so they don't die of hunger."
He said the 43 sheds housed and fed 15,000 stray cows.
After December 25, the panchayat chiefs will hold their posts as caretakers till the upcoming rural polls. The election process is to begin next week.
The state government is supposed to pay the village panchayats Rs 30 per day per cow. However, for unexplained reasons, the funds stopped flowing to most districts since February this year, and to the rest since April, government officials said.
"We have not only forwarded multiple complaints from the panchayat chiefs but also written from our side to the government several times," a senior veterinary department official in Bundelkhand said on the condition of anonymity.
Adityanath had in February last year allocated Rs 613 crore towards cow welfare for the financial year 2019-20. No such allocation was made for the current fiscal.
Stray cows are a big problem in Uttar Pradesh, roaming the highways and causing accidents, or entering agricultural fields and destroying crops.
An ex-serviceman allegedly shot a cow dead in anger on December 17 at village Devpur-Kamalpur in Azamgarh district after stray cattle destroyed his crops.
Accused Chunnu Lal has been arrested under the Arms Act and the Gowansh Nivaran Adhiyam, a law against the torture or killing of cows. He could be jailed for 10 years if convicted.
Vijay Pal, one of the panchayat chiefs who signed the letter to Adityanath, said: "We have spent a lot of our own money to feed these animals. There will be none to look after them once our tenures end on December 25. Keeping them in the sheds thereafter would simply mean killing them."