Yoga push beyond the spotlight
Almost all open green spaces of the capital, had a good footfall of people doing yoga in the morning.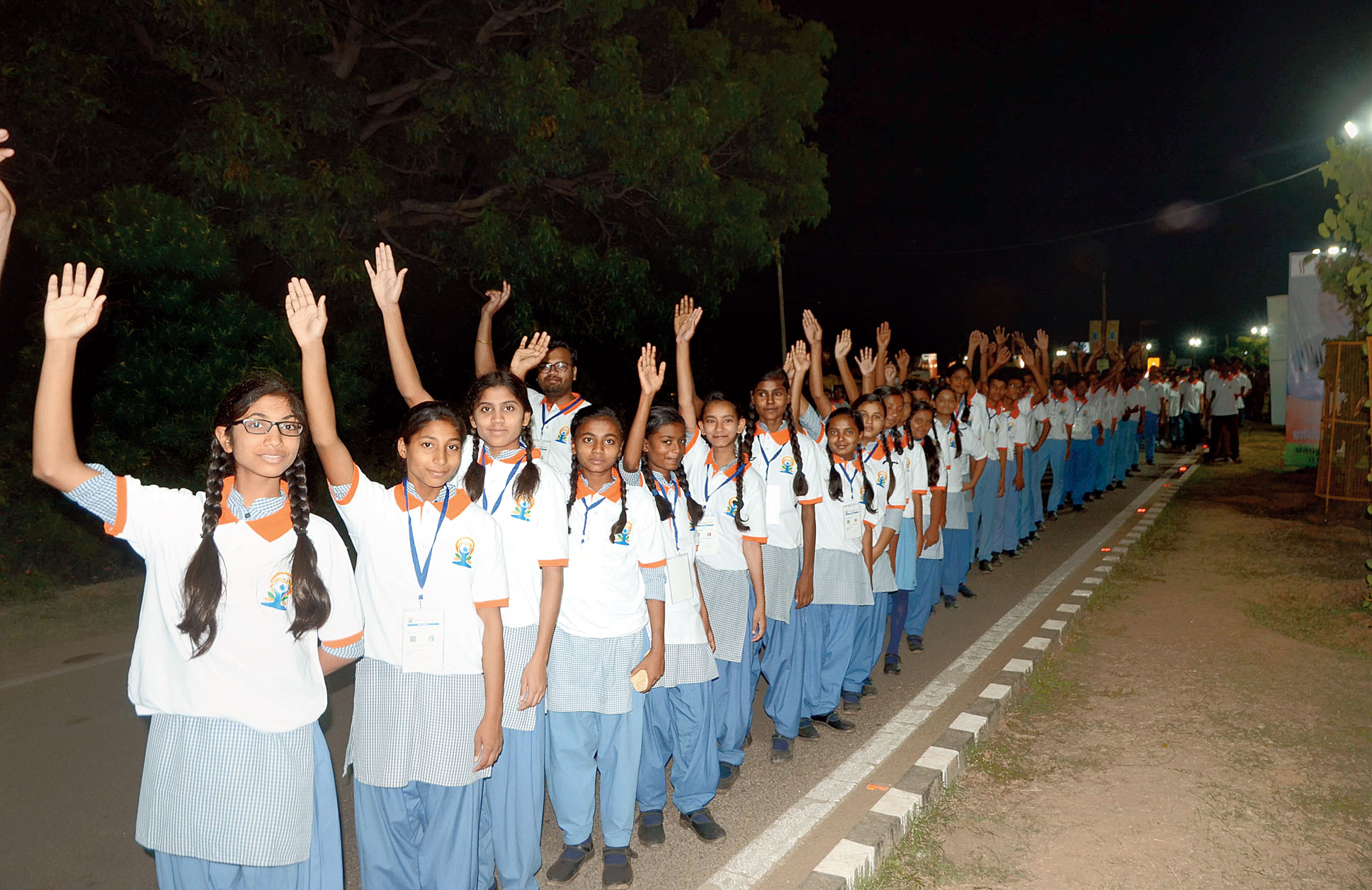 ---
|
Ranchi
|
Published 21.06.19, 06:55 PM
---
Prabhat Tara ground, where the International Yoga Day event featuring Prime Minister Narendra Modi was held, may have been the cynosure of all eyes on Friday but many residents of the capital also did asanas on their own away from the fanfare.
B.K. Jha, who lives on Kanke Road, was one of them. He along with some of his friends held a yoga session at the office of Lions Club of Ranchi at Kokar.
"Yoga has been the part of my routine from the past 15 years," Jha said. "I generally perform yoga on the rooftop of my house with my wife and children. But today I along with my some of friends organised a yoga session. While Prime Minister Narendra Modi was promoting yoga at Prabhat Tara ground, I was doing the same at Kokar so even without going there I was part of the promote-yoga movement."
Entrepreneur Vimal Krishnan, who lives in Morabadi, said his interest in yoga was sparked five years ago, through a friend.
"This is a good move by Modi and the central government to promote yoga, but I always avoid crowds so I did not attend the programme," Krishnan said. "Today was just event management. Some of my friends had gone here. I believe that a good number of people had enrolled for the programme out of curiosity to see Modi or they wanted to be part of the mega event. But if the programme motivates even 10 per cent of the crowd to make yoga a part of their life then I will rate it as a successful event."
Anand Deo Prasad Singh (78), who retired as deputy chief medical officer with the Uttar Pradesh government, said he learnt yoga from his father.
"Prabhat Tara ground is too far from my residence and it was not practically possible for me to wake up at midnight and rush there. As usual, I performed yoga at the park," said Singh, who also stays in Morabadi.
He said that in 2003 he was diagnosed with gallbladder cancer, and that yoga had saved his life.
"Doctors operated the affected part but they were surprised to see me in a healthy condition even in that stage of the disease. The doctors told me that since I perform yoga I overcame the disease," he said.
Almost all open green spaces of the capital, such as Dada Dadi park, Nilambar Pitambar Park, Harmu Park, Deendayal Park — besides the Mega Sports complex at Khelgaon — had a good footfall of people doing yoga in the morning.