Wiggly and earthly dig at duo
Teacher pays for farmers' friend question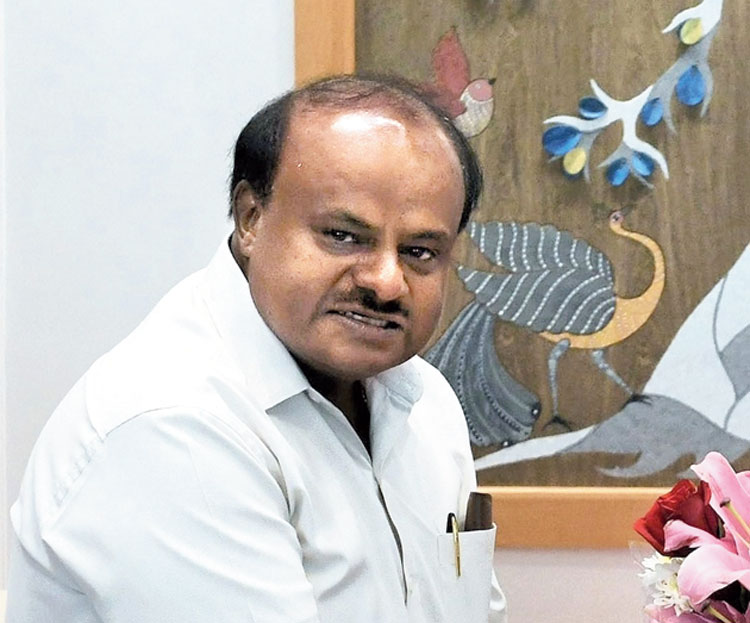 H.D. Kumaraswamy
A file picture
---
Bangalore
|
Published 29.03.19, 09:03 PM
|
---
A schoolteacher has been sacked for preparing a question paper in which, the management felt, chief minister H.D. Kumaraswamy and BJP leader B.S. Yeddyurappa had been compared to earthworms.
The multiple-choice question was: "Who is the farmers' friend?"
The three choices given were "Kumaraswamy", "earthworms" and "Yeddyurappa".
The question appeared in the Class VIII Kannada paper at the Mount Carmel English High School, a private school in the Rajarajeshwari Nagar locality of Bangalore that has no connection with the well-known Mount Carmel College in the city.
While the answer was, of course, "earthworms", the teacher was perhaps taking a playful dig at Yeddyurappa's assumption of the sobriquet "raithabandu" (farmers' friend) for himself and Kumaraswamy's claim of being a saviour of farmers.
But the school refused to see the lighter side of the question.
"We sacked him since it is an unpardonable disciplinary issue and totally unbecoming of a teacher," principal Raghavendra told The Telegraph on Friday.
"It was a very unfortunate incident. We don't support any particular party or do anything to insult them."
Yeddyurappa and Kumaraswamy belong to opposite sides of the state's political divide.
Raghavendra conceded that the question paper had been prepared internally and that the exam was not a public one.
"We are usually very careful while preparing question papers. I don't know how this one escaped the attention of the other teachers," he said.
The school declined to name the teacher or provide his contact details.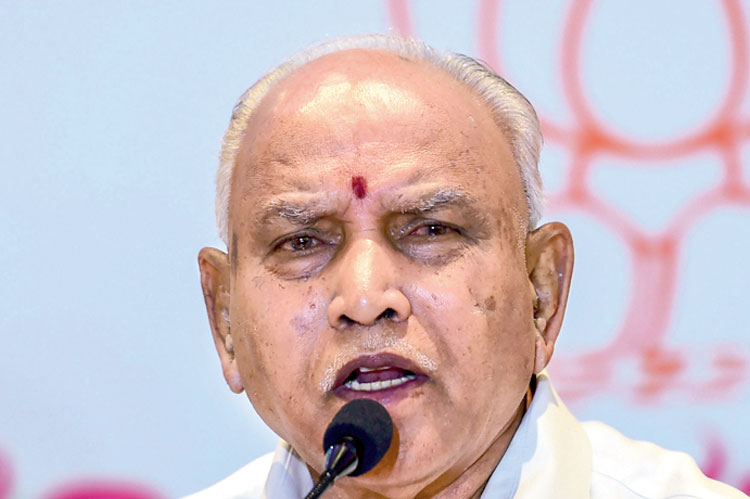 A state association of private schools has taken note of the matter and cautioned the teachers against such controversies.
"The question was inappropriate, insensitive and (had been set) without the application of even the minimum common sense. Teachers should be very careful while preparing question papers and study materials," Shashi Kumar, general secretary of the Associated Managements of Private Schools in Karnataka, said.
"I am not against asking who a particular politician is or who the chief minister or Prime Minister is. But this is outrageous, since the question clubs two of our well-known leaders with earthworms."
Kumar said the association would ask its member schools to review all the question papers prepared internally so that "such mistakes are not repeated".
Not everyone agreed that the choice of the three options amounted to equating the two politicians with earthworms.
Kannada scholar and poet Chandrashekar Patil said the question was harmless. "There was absolutely no need to sack the teacher, who perhaps framed the question in good humour. The school should have ignored the whole thing and moved on," he said.
Since the school took quick action, the political parties have ignored the matter.
"Someone told me about this. But I think it was only a harmless comparison," a state office-bearer of the Janata Dal Secular, the chief minister's party, said, asking not to be identified.
"We are not seeking any action against anyone. Such mistakes can happen."