Who will pay for tax cut, asks Congress
Tax cuts for corporates alone cannot address the low demand and reduced purchasing power plaguing the Indian economy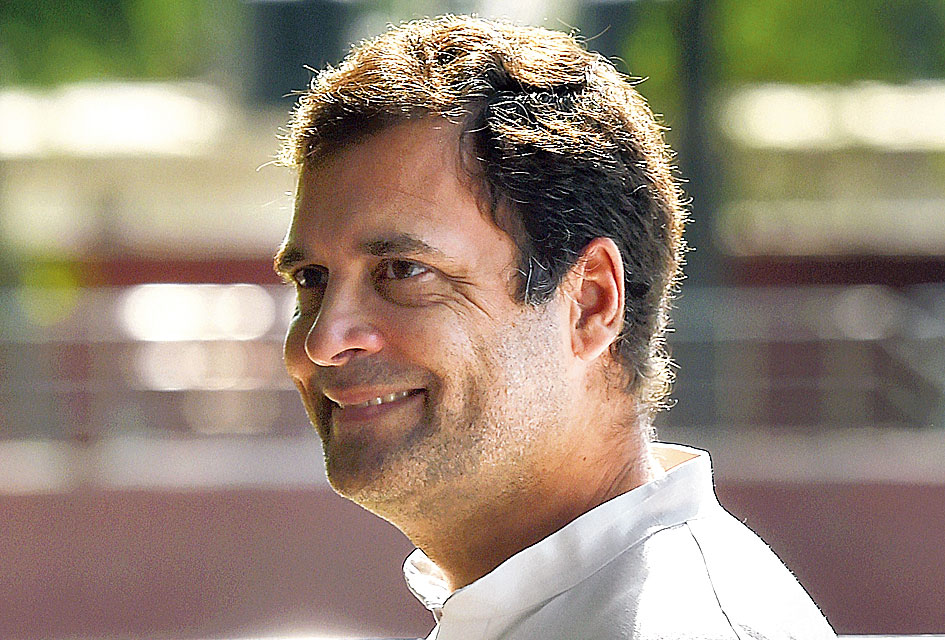 ---
New Delhi
|
Published 20.09.19, 09:45 PM
|
---
The Opposition on Friday said tax cuts for corporates alone cannot address the low demand and reduced purchasing power that is plaguing the Indian economy, and the Congress attributed the series of budget rollbacks over the past few weeks to the lack of "sound leadership, mature thinking, financial prudence, fiscal discipline and honesty of purpose" in the Modi government.
While there is a view within the Congress that acknowledges the long-felt need in the industry to bring down the corporate tax rate, there is general scepticism on how much the "big bang'' announcement would help check the economic slowdown caused essentially by low demand.
Former Congress president Rahul Gandhi set the tone of the party's response. "Amazing what PM is ready to do for a stock market bump during his #HowdyIndianEconomy jamboree. At + 1.4 Lakh Crore Rs. the Houston event is the world's most expensive event, ever! But, no event can hide the reality of the economic mess "HowdyModi" has driven India into," he tweeted.
In a detailed response later in the day, Congress media in-charge Randeep Surjewala asked where the resources to compensate the revenue loss of Rs 145,000 crore would come from.
"Will they come by taxing the common man and the farmer…? Alternatively, will they use their own tested model of bleeding profit-making PSUs like LIC as the government did in case of RBI by divesting it of Rs 176,000 crore to fill up the resource gap in this year's budget?'' he asked
Stating that "Modi Government 2.0 is — 'One Step Forward, Three Steps Backward''', Surjewala said: "Almost the entire budget proposals presented by FM and approved by Parliament have either been rejected or amended or rolled back over last one month."
The Congress also wanted to know why tax breaks are not being extended to individual tax-payers who, at the highest rate, are being taxed at 30 per cent — well above the new highest slab of 22 per cent for corporates.
The CPM politburo noted that in a situation of alarmingly rising unemployment, lay-offs and fall in real incomes of the working people, "What is needed is large doses of public investment to create employment and increase people's purchasing power. The government is pursuing the exact opposite, which is nothing else but loot of Indian money for private corporate benefit and speculative profit."
Addressing a Left convention on the deepening economic crisis, CPM general secretary Sitaram Yechury also linked the tax break to Prime Minister Narendra Modi's upcoming visit to the US, where he is scheduled to address the Indian diaspora in Houston on Sunday.
"Announcement timed for proposed spectacle of 'Howdy Modi' in the US? Massive concessions to foreign speculators. India is going through its worst phase after independence and all we are getting is a callous govt and circuses,'' he tweeted.
"When we needed more money in the hands of the people to stimulate demand, the govt has handed it to corporates instead. This is crony capitalism at its worst."