What's with the circles of the National War Memorial
The layout has four concentric circles, partly inspired by the Chakravyuha formation, and names of over 25,000 soldiers on granite stones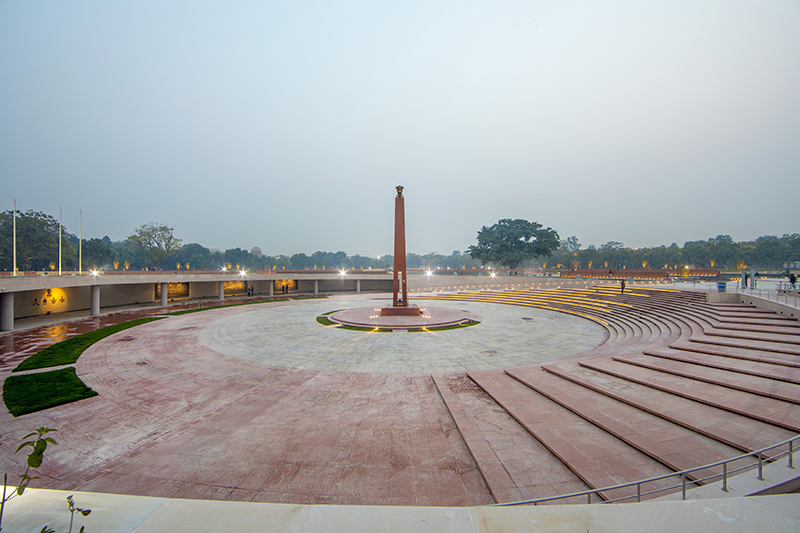 ---
New Delhi
|
Published 25.02.19, 02:57 PM
|
---
The National War Memorial was opened by the Prime Minister on Monday in the capital.
The memorial, spread across 40 acres in the India Gate complex, cost the State Rs 176 crore. Its design was selected through a global competition, which a Chennai-based firm of architects – WeBe Design Lab – won.
The names of 25,942 battle casualties have been inscribed across walls of granite stones, each bearing the name, rank and regiment of a dead soldier. The design will allow the concentric walls to hold 30,000 names. 
A central obelisk is topped with the Ashokan Capital.
Six bronze murals, made by noted sculptor Ram Sutar, depicting battles fought by the army, air force and the navy adorn a gallery in one of the concentric circles around the obelisk.
WeBe Design Lab shared its drafts of the memorial plan with this website that show how four concentric circles, partly inspired by the Chakravyuha formation, were laid out.