Weather forecast: India to receive above normal rainfall in Sept
According to IMD, this will make up for the current nine per cent monsoon deficit accumulated over two months of lower than normal rainfall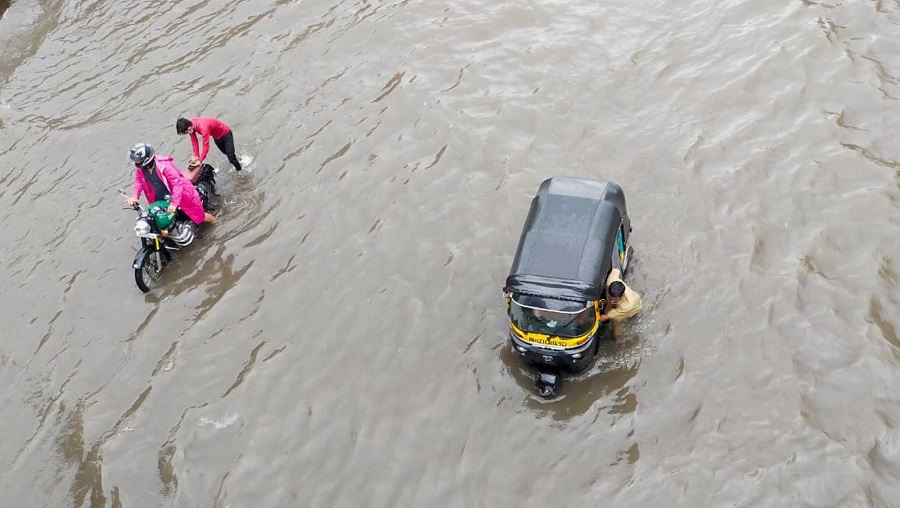 ---
New Delhi
|
Published 02.09.21, 01:55 AM
|
---
India is likely to receive above normal rainfall this month that will make up for the current 9 per cent monsoon deficit accumulated over two months of lower than normal rainfall, the India Meteorological Department said on Wednesday.
The IMD said India's September rainfall would be 110 per cent of the long period average, which is "very likely" to reduce the deficit that has resulted from interconnected weather phenomena over the Bay of Bengal and the Indian and Pacific oceans.
Rainfall across the country during July was 6 per cent below average, but dropped to a whopping 24 per cent below average in August. Both months are critical for the kharif season crops — rice, maize, pulses, oilseeds, sugarcane, cotton among others — sown during the monsoon months.
The Union agriculture ministry's crop weather watch bulletin in mid-August had recorded 997 lakh hectares sown with crops this year compared with 1,015 lakh hectares in 2020, or a dip of about 18 per cent.
The area under cereals was 6 per cent and food grains 4 per cent lower than in 2020.
August's rainfall deficit in many states was a surprise, a senior weather scientist said.
The IMD had anticipated below average rainfall in parts of northwest and central India, but failed to predict the rainfall deficit in Gujarat, Odisha and India's western coastline.
The IMD has attributed the August deficit to multiple factors, primarily the so-called Indian Ocean Dipole, a temperature anomaly stretching from western equatorial Indian Ocean to the Indonesian region that can negatively impact the Indian monsoon.
Typically in August, two depressions and four low-pressure systems form over the Bay of Bengal, but this year there was no depression and only two low-pressure systems formed, said IMD director-general Mrutyunjaya Mohapatra.
Fewer typhoons over the western Pacific may also have contributed to the August deficit, Mohapatra said. Remnants of westward moving Pacific typhoons help generate low-pressure systems over
the Bay of Bengal that serve as engines for the monsoon rainfall.
The Indian Ocean Dipole is expected to remain unfavourable for rains over India during the remainder of the monsoon season but Mohapatra said changes already occurring in the Pacific Ocean and over the Bay of Bengal could enhance rainfall activity during September.
"We see a cooling trend in the Pacific Ocean and we expect low-pressure systems to emerge over the Bay of Bengal in the coming weeks," Mohapatra said.
Above normal rainfall for even 10 days in September could make up for the current deficit.