Appeal for postal ballot for migrants
Election Commission urged to extend the facility to workers who were forced to return home owing to the pandemic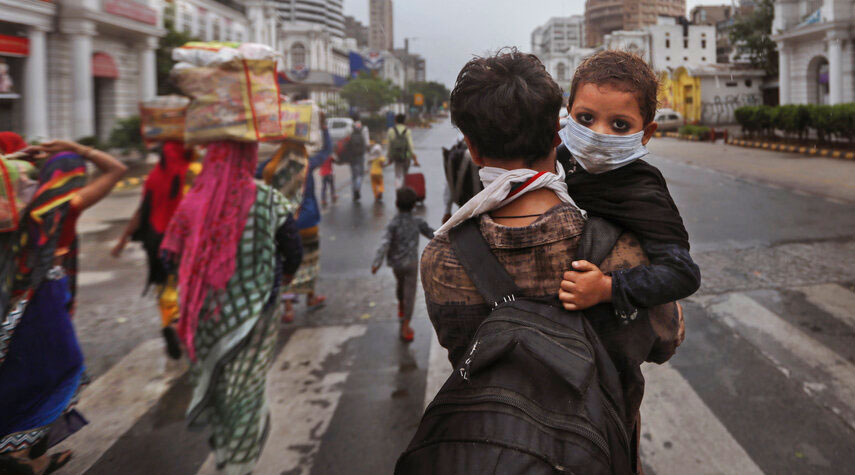 ---
New Delhi
|
Published 19.07.20, 02:29 AM
|
---
Civil society groups have urged the Election Commission of India to extend the postal ballot facility to migrant workers, who have had to return to their home states during the lockdown.
The demand comes at a time the EC has had to withdraw a decision to lower the age threshold for those eligible for postal ballots to 65 years from 80 years following protests by the Opposition.
On July 10, five NGOs wrote to the EC saying that migrant workers need the postal votes as although an estimated 78 per cent of the more than 6 crore migrant workers have voter ID cards, only "48 per cent of those surveyed voted in the 2009 Lok Sabha elections as compared to the national average of 59.7 per cent".
"When only long-distance migration was considered, it was found that only 31 per cent of those surveyed voted in the 2009 Lok Sabha elections. These patterns have stayed consistent even for the 2019 Lok Sabha elections,," the NGOs wrote.
The NGOs — Citizens for Justice and Peace, Odisha's Lok Shakti Abhiyan, the All India Union of Forest Working People, the Bangla Sanskriti Mancha and Assam's Bhartiya Nagarik Adhikar Suraksha Manch — requested the EC to use muster rolls that hiring companies are supposed to maintain under the Interstate Migrant Workers Act, 1979, to enroll them as voters.
The plea says: "The very basis and notion of a representative parliamentary democracy is premised on the understanding that every section of the population, female, male or transgender, of means or otherwise, unlettered or qualified, exercises their say in government formation and policy making through the exercise of the ballot.
"The consistent denial of these rights to this not insignificant section of the population has invisibilised their economic, social, political and cultural rights. For all of the reasons detailed above we request the Hon'ble Commission to extend the postal ballot to migrant labourers."