Vaiko files habeas corpus plea for Farooq Abdullah
MDMK leader says former J&K chief minister is scheduled to attend a conference in Chennai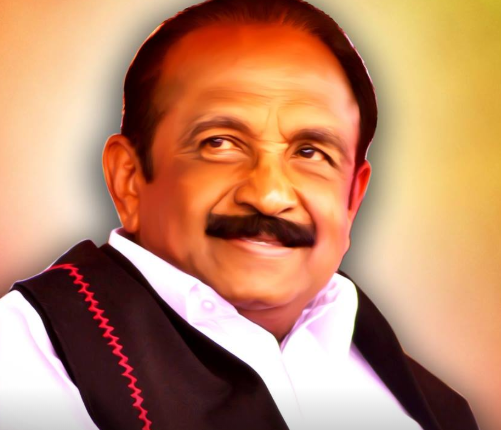 ---
---
Vaiko, the founder of MDMK, filed a habeas corpus petition in the Supreme Court on Wednesday asking for former Jammu and Kashmir chief minister Farooq Abdullah to be produced.
The Rajya Sabha MP sought a direction to the "Union of India to produce the body of Dr. Farooq Abdullah, former Chief Minister of Jammu and Kashmir before this Honourable Court and set him liberty so as to enable him to attend a conference being organised by him in Chennai, Tamil Nadu on 15.09.2019".
He explained in the petition that the conference has been organised for several years in Chennai on the birthday of C.N. Annadurai, the former chief minister of Tamil Nadu. This conference is "in the spirit of peaceful democratic debate and discussion".
"He [Abdullah] is in house arrest and he is, even telephonically, not able to talk to him [Vaiko]. The programme has already been scheduled and Farooq Abdullah had given the consent [to attend]. Vaiko is only seeking permission (for Abdullah) to attend the conference in Chennai and hence the petition in the Supreme Court," said Ananda Selvam, the lawyer representing Vaiko.
Abdullah had attended previous editions of the conference also, the petition said. Vaiko spoke to Abdullah on August 4, the day before the lockdown in Kashmir leading to Abdullah's detention, the plea added. Abdullah had accepted his invitation.
The prayer also mentioned that Vaiko had sought permission from authorities on August 29 to allow Abdullah to the conference in the interest of freedom of speech and in the spirit of encouraging democratic participation. The authorities, however, failed to respond which may be construed as a denial of permission.
"The actions of the Respondents are completely illegal and arbitrary and violative of the right to protection of life and personal liberty, right to protection from arrest and detention and also against the right to free speech and expression which is the corner stone of a democratic nation," read the petition.
Vaiko's petition called Abdullah's confinement a 'conflict between power and liberty' and the constitutional court should act as a check and balance when "the executive illegally usurps fundamental rights of lakhs of citizen".
Earlier, CPM leader Sitaram Yechury had filed a habeas corpus petition seeking to meet his colleague and CPM leader Mohammed Yousuf Tarigami. The court had allowed Yechury to visit Tarigami in Srinagar, instructing him not to wander around. Yechury was later successful in getting an ailing Tarigami shifted to AIIMS in Delhi.
Selvam said the other prayer is that Abdullah should be released but is unsure whether the Supreme Court will accept it.
"Sitaram Yechury wanted to meet his friend and Supreme Court had allowed. This is different. Here we seek that he is allowed to come out of Kashmir," said Selvam