US asks Pakistan to immediately end 'support' and 'safe haven' to all terror groups
Lawmakers condemn the Pulwama terror attack and call for strict action against Jaish-e-Mohammed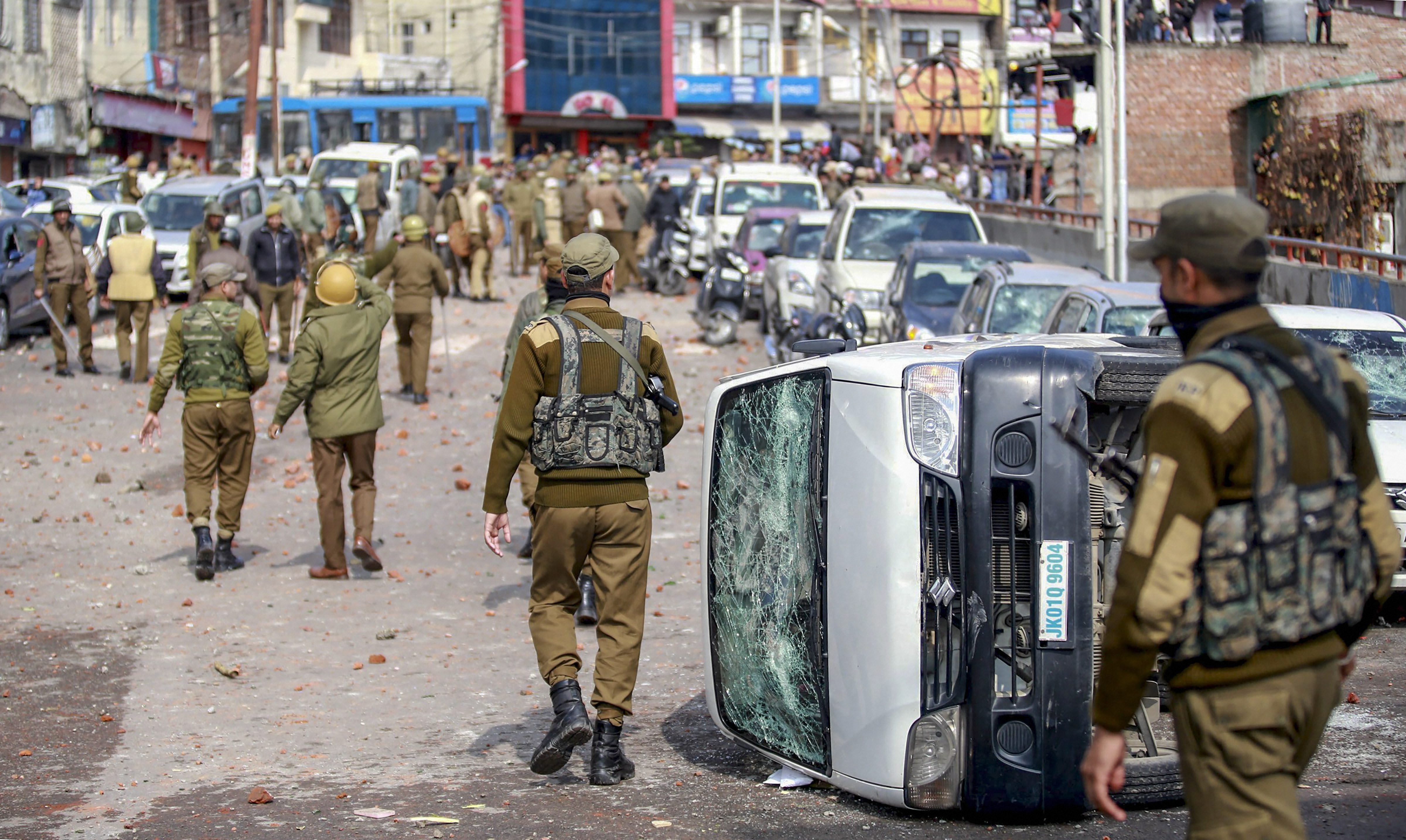 ---
---
In a stern message to Pakistan, the White House has asked Islamabad to 'immediately end' its 'support' to all terror groups and not provide 'safe haven' to them, as the US condemned the brutal Pulwama terror attack
Pakistan-based Jaish-e-Mohammad (JeM) has claimed responsibility for the terror attack in Jammu and Kashmir's Pulwama district on Thursday that left at least 40 CRPF soldiers dead and five others critically wounded.
'The United States calls on Pakistan to end immediately the support and safe haven provided to all terrorist groups operating on its soil, whose only goal is to sow chaos, violence, and terror in the region,' White House press secretary Sarah Sanders said in a late night statement on Thursday.
'This attack only strengthens our resolve to bolster counter-terrorism cooperation and coordination between the United States and India,' she said in a strongly-worded statement issued by the White House.
'We express our deep condolences to the victims' families, the Indian government, and the Indian people for the loss of life in this brutal attack,' she added.
Earlier, the US State Department said in a statement that it was 'resolutely committed' to working with the Indian government to combat terrorism in all its forms.
'The US condemns in the strongest terms the terrorist attack today on an Indian Central Reserve Police Force convoy in the Indian state of Jammu and Kashmir,' State Department deputy spokesperson Robert Palladino said.
'Pakistan-based terrorist group Jaish-e-Mohammed has claimed responsibility for this heinous act. We call on all countries to uphold their responsibilities pursuant to UN Security Council resolutions to deny safe haven and support for terrorists,' Palladino said.
Several US lawmakers also expressed solidarity with India in the wake of the dastardly terror attack and said the two countries stand united in condemning and defeating terror.
Congresswoman and Democratic presidential candidate Tulsi Gabbard said: 'We stand with the people of India in condemning the terrorist attack in Jammu & Kashmir, and send our condolences and prayers to the victims' families. We must all stand up against these jihadists and their ideology."
Pakistan said the terrorist attack is 'a matter of grave concern' even as it strongly rejected Indian media and the government's allegations of the country's link to the strike 'without' probe.