India has 3m 'zero-dose- kids: Unicef
Unicef: India has highest number of under-vaccinated children
About 25 million children are born in the country every year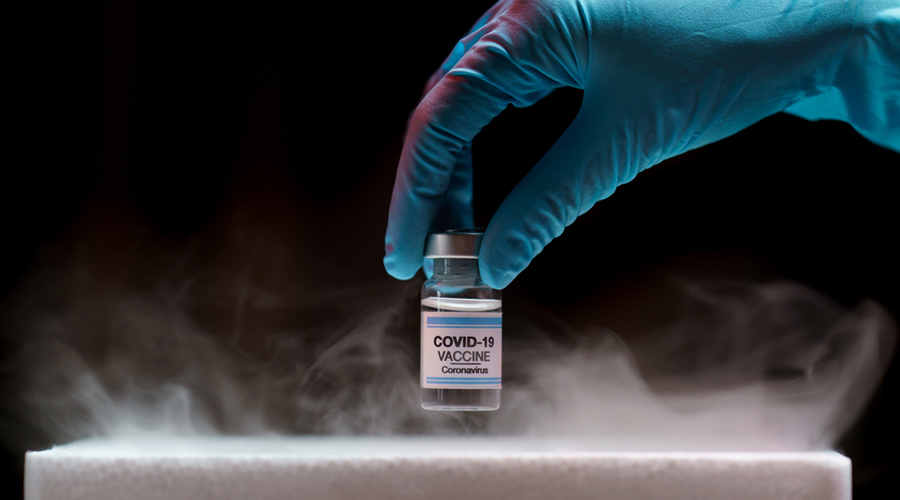 At nearly 4.4 million in 2020, South Asia recorded the highest number of children having failed to receive any routine vaccination over the past 10 years, Unicef said.
Shutterstock
---
New Delhi
|
Published 16.07.21, 02:47 AM
|
---
Disruptions in routine childhood vaccinations during the Covid-19 pandemic have undone years of gains in South Asia, a UN agency said on Thursday amid estimates that show India had three million "zero-dose" children in 2020 — the highest in the world.
India, which also had the largest count of partially protected children — 3.5 million, or a 66 per cent increase over the previous year — is among 10 countries that accounted for 62 per cent of under-vaccinated children worldwide, Unicef said.
About 25 million children are born in India every year.
Most countries in South Asia experienced drop in childhood vaccination rates with the rates for the three full doses against diphtheria-tetanus-pertussis (DTP3) falling by 9 percentage points in Nepal, 7 percentage points in Pakistan and 6 percentage points in India.
"It is heartbreaking to see this reversal in child vaccinations due to Covid-19 in a region where tremendous progress was being made. This is a huge setback for children in South Asia," George Laryae-Adjei, Unicef's regional director in South Asia, said in a statement.
Unicef's expression of concern coincides with the release on Thursday of the first global and regional estimates of childhood vaccination disruptions suggesting that 30 million children worldwide missed DTP doses while 27 million missed a dose of measles-containing vaccine (MCV) during 2020.
While routine childhood vaccinations seek to protect children from a range of infections, including tuberculosis, diphtheria, tetanus, pertussis, measles, polio, hepatitis-B, Haemophilus influenzae-B and rotavirus, both the assessments examined disruptions in DTP and MCV.
At nearly 4.4 million in 2020, South Asia recorded the highest number of children having failed to receive any routine vaccination over the past 10 years, Unicef said. More than 3 million of these "zero-dose" children were in India.
Coverage of the first dose of the measles vaccines in South Asia fell from 92 per cent in 2019 to 88 per cent in 2020, well below the 95 per cent recommended by the World Health Organisation as needed to protect children from measles.
"Today, the biggest health threat to children in South Asia is not from Covid-19, but from childhood diseases, which continue to kill children in the region," Laryae-Adjei said, adding that governments need to invest in maternal and child health services.
Public health experts have attributed the Covid-triggered disruptions to multiple reasons — shutdown or shortened timings of health facilities, lack of transport during lockdowns, while some families may have delayed seeking healthcare because of safety concerns.
India's childhood vaccination programme had in May 2020 introduced special strategies to ensure that children receive the due doses even during the Covid-19 pandemic through campaigns aimed at parents to encourage vaccinations, outreach sessions in cities and villages, and a special drive in February-March 2021 that administered vaccines to over 900,000 children who had missed doses.
"Gradual but steady recovery appears to be underway," Jonathan Mosser, a public health specialist and assistant professor of health metrics sciences at the University of Washington and his colleagues said in their study estimating global disruptions published in The Lancet on Thursday.
But the researchers have cautioned that several factors such as the ongoing Covid-19 transmission, the emergence of new coronavirus variants and a focus on the rollout of Covid-19 vaccines could "easily stall or reverse these trends".