Unease over appointment of poet Imran Pratapgarhi as chairman of Congress minority department
He has gained popularity among Muslim youths because of his strident anti-Modi stand at poetry sessions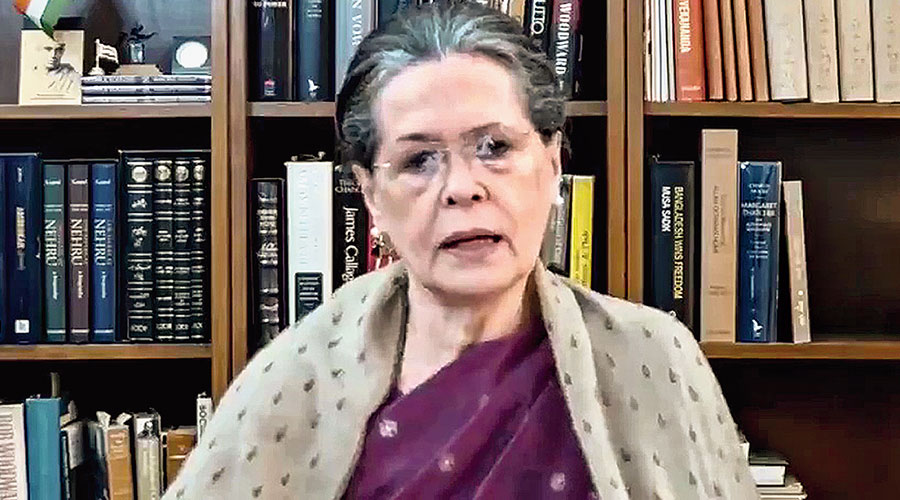 ---
New Delhi
|
Published 04.06.21, 02:55 AM
|
---
Congress president Sonia Gandhi on Thursday appointed poet Imran Pratapgarhi as chairman of the party's minority department.
Pratapgarhi, who has gained popularity among Muslim youths because of his strident anti-Narendra Modi stand at mushairas (poetry sessions), joined the Congress in 2019 and unsuccessfully contested the parliamentary elections from Moradabad in Uttar Pradesh.
Although believed to be in the good books of Congress general secretary Priyanka Gandhi Vadra, Pratapgarhi's appointment generated unease in the party, with both Hindu and Muslim leaders expressing shock at the choice.
A veteran leader summed up the mood in the party, saying: "We are afraid both Rahul Gandhi and Priyanka Gandhi Vadra have not understood that the nature of politics has changed in the last decade. They still think charisma will do the magic whereas the need of the hour is building the organisation brick-by-brick in towns and villages.
"The party should have created a mature Muslim leadership over the past decade who can rebuild the bridge with the society and offer intellectual resistance to the lure of the likes of (AIMIM chief and Hyderabad MP) Asaduddin Owaisi."
Even younger Muslim leaders of the Congress felt Patrapgarhi's popularity should rather have been used in campaigning, and that an experienced hand was required to head the organisation.
"Probably the party leadership now believes politics is all about thrill; they have greater faith in the likes of Raj Babbar, Mohd Azharuddin, Navjot Singh Sidhu, Govinda and Imran Pratapgarhi. They also think youth is needed in the organisation, deciding on the basis of age, not merit," a Muslim leader who rose through the ranks of Congress students' wing NSUI and Youth Congress said.
Pratapgarhi, who has more than 1.55 million subscribers to his YouTube channel, also draws crowds at rallies where people lap up his aggressive formulations based on the bitter experience of Muslims during Modi rule.
He has replaced Nadeem Javed, another young leader from Uttar Pradesh, whose performance as minority department chief had not been satisfactory.
There had been resentment over Javed's appointment too, with the dominant view being a senior leader should have mentored him for a couple of years before being given full charge of the department.
But the Congress has been preferring younger leaders for bigger roles. The mantle of the Mahila Congress was given to Sushmita Dev at the risk of attracting allegations of inexperience