Unease over 'Modi sena' label
Serving officers prodded their retired seniors to raise the issue since service rules bar them from speaking out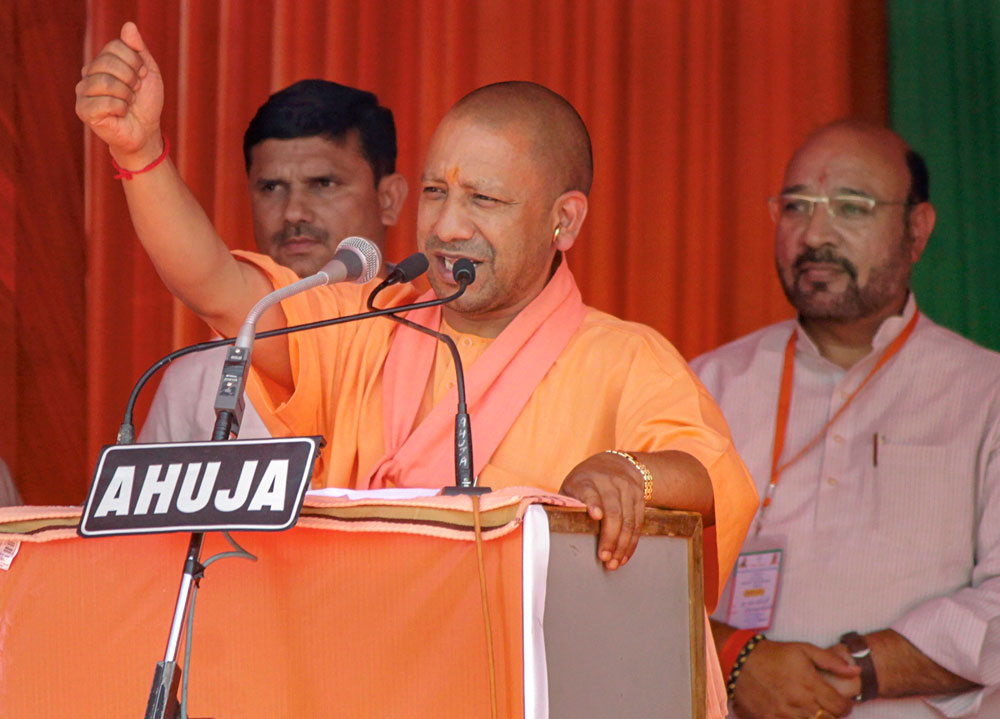 ---
New Delhi
|
Published 02.04.19, 09:32 PM
|
---
Former chief of naval staff Admiral L. Ramdas has written to the Election Commission drawing its attention to Uttar Pradesh chief minister Yogi Adityanath's reference to the army as "Modiji ki sena (Modi's army)" at a rally on Sunday.
The complaint articulated the unease among serving officers of the armed forces not just at this particular reference to them as the "personal army" of an individual but also the manner in which the services were being dragged into the election discourse.
"The Armed Forces are NOT a private force belonging to any individual or political party, and therefore any suggestion to that effect is completely unacceptable," Ramdas said in his letter to chief election commissioner Sunil Arora.
"As one of the senior most former Chiefs of the Armed Forces, I consider it my duty and responsibility to bring to your notice the fact that we, the armed forces of the country, owe our allegiance only to the Constitution of India," Ramdas said.
At a rally in Ghaziabad, Adityanath had said: "Congress people used to serve terrorists biryani and Modiji ki sena (Prime Minister Narendra Modi's army) gives them only golis and golas (bullets and bombs). That's the difference."
Serving officers are said to have prodded their retired seniors to raise the issue since service rules bar them from speaking out.
Last month, Ramdas had written to the chief election commissioner on behalf of veterans voicing their "dismay" at how parties were "using images" related to the armed forces at rallies.