Typhoons break Mach One sound barrier to Air India's aid
A pair of the Typhoon, broke the Mach one sound barrier and raced to the aid of an Air India flight in the UK skies on Thursday after a bomb threat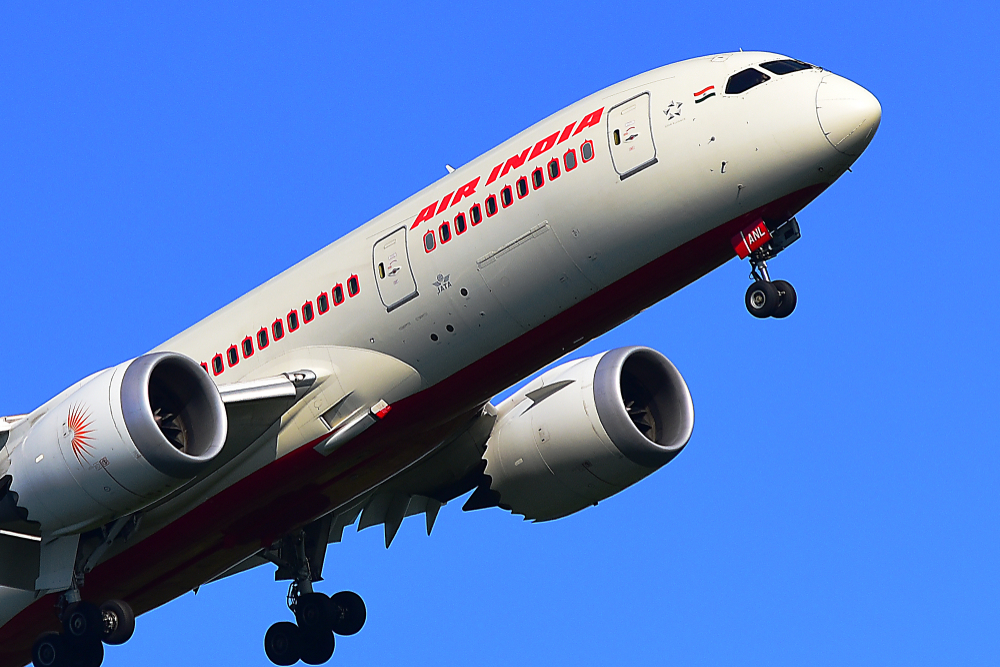 ---
|
London
|
Published 28.06.19, 02:06 AM
---
A pair of the Typhoon, the Eurofighter jet that lost out to the French Rafale in India, broke the Mach one sound barrier and raced to the aid of an Air India flight in the UK skies on Thursday after a bomb threat.
The Air India Boeing 777-337 aircraft with nearly 400 passengers and crew flying from Mumbai to Newark in the US was guided into Stansted airport in the UK by two RAF Typhoon fighters. Stansted airport is set aside by the British government to handle terrorist, hijacking and similar incidents.
Late in the night, an Air India spokesperson said the bomb threat had turned out to be a hoax.
Because of the time lost in the manoeuvres, Air India had to fly in fresh crew to resume the journey, airport sources said. It is understood that after the crew came in and the plane was suitably "prepared", AI 191 would resume its journey at 8pm (12.30am Indian time) on Friday.
After the security alert was reported, it took barely seconds for the pilots to be "scrambled" and to race to their Typhoons, located at the RAF station at Coningsby in Lincolnshire. Within five minutes, they had assessed the threat to the Air India plane, made it reverse direction and flew alongside it as it made the descent into Stansted.
Thunderclaps shook the Midlands as the Royal Air Force jets screeched across the skies at supersonic speed to safely escort AI 191.
An RAF spokesperson said: "The Typhoon aircraft were authorised to transit at supersonic speed for operational reasons; any inconvenience caused to local residents (by the sonic booms) is regretted."
Air India had initially put out a tweet, later deleted, that there had been a bomb threat, before confirming at night that there indeed had been one.
British police and the RAF treated the security alert with the utmost gravity. All activity at Stansted airport, which handles 500 to 600 take-offs and landings in a day, were halted and the runaway cleared. Armed officers from Essex police stood by as the Air India plane landed.
The plane was asked to taxi to a remote corner of the airfield. Dino Goel, one of the passengers, tweeted that all on board had disembarked. "We are all being brought safely to a holding area here inside the airport building," he said. "It's a slow process because every passenger is being disembarked, frisked, all bags sniffed by dogs."
For the British, the Typhoon, built by a consortium and equipped to undertake air-to-surface strike missions, remains the weapon of choice in dealing with potential 9/11 type threats. Britain wanted to sell the Typhoon to the Indian Air Force but in the end, the Indian government decided to buy the French Rafale.