Trump is right. Gandhi can't be father of this nation: Artist
'Mahatma Gandhi cannot be the father of a nation where people are lynched for keeping beef, intellectuals are murdered for raising their voice'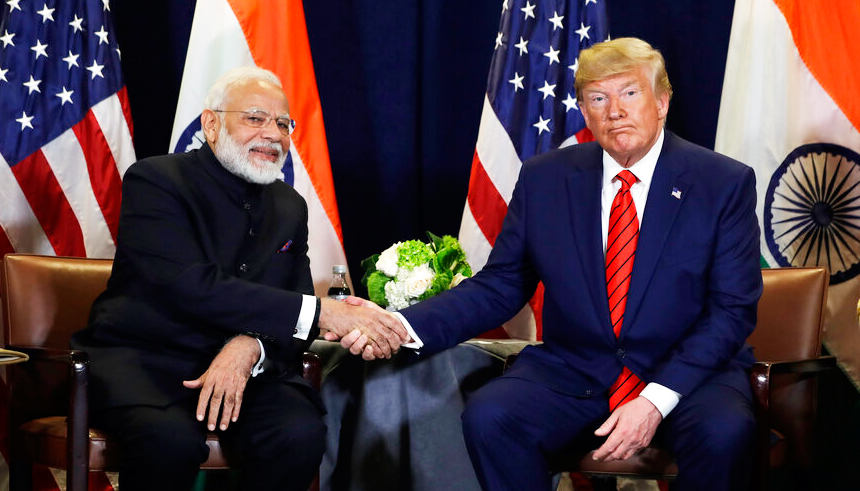 ---
|
Wardha
|
Published 02.10.19, 10:32 PM
---
A nation where people are lynched for possessing beef, and intellectuals are killed for airing their views should not call Mahatma Gandhi its father, artist Subodh Kerkar said here on Wednesday.
Kerkar, director of the Gandhi Museum, Goa, told an event organised by the Sewagram Ashram Pratishthan to mark the 150th birth anniversary of Gandhi: "Mahatma Gandhi cannot be the father of a nation where people are lynched for keeping beef, intellectuals are murdered for raising their voice. How can Gandhi be the Father of the Nation which is acting against his teachings?"
News agency PTI quoted Kerkar, the chief guest of the event, as adding: "For Gandhi, social health had the same importance as personal health. Today our social health has been damaged."
Referring to US President Donald Trump's recent description of Prime Minister Narendra Modi as "Father of India", Kerkar said sarcastically: "He is right, Gandhi cannot be the father of this nation."
In Bangalore, Congress leader and former Karnataka chief minister P.C. Siddaramaiah said Modi should have protested "there, in front of Trump".
Our bureau adds: When eyebrows were lifted in India about Trump's description, Jitendra Singh, minister of state in the Prime Minister's Office, had said: "This is the first time that an American President has used this kind of words of praise, not (just) for an Indian Prime Minister but for any other world leader, and if someone is not proud of this, then maybe he does not consider himself Indian."
On Wednesday, BJP president and Union home minister Amit Shah said Mahatma Gandhi was the ambassador of cleanliness, and after Independence "Modiji is the only Prime Minister who has made cleanliness a mass movement".