Trump ache for New Delhi
New Delhi chose to see Trump's statement as an appreciation of the restraint and responsibility with which India had acted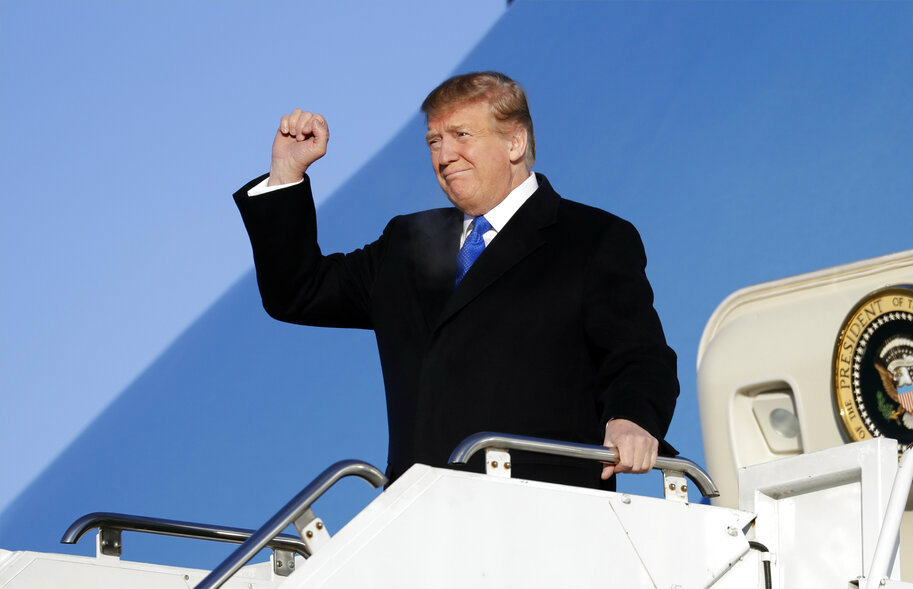 ---
---
India on Thursday did not appear too pleased with US President Donald Trump hinting in Hanoi at a possible resolution of the face-off with Pakistan hours before Prime Minister Imran Khan announced the plan to release Indian Air Force pilot Abhinandan Varthaman as a "gesture of peace".
Briefing journalists in Hanoi, Trump had said: "We have reasonably attractive news from Pakistan and India. They have been going at it and we have been involved trying to have them stop. We have some reasonably decent news. I think hopefully that it's going to come to an end."
Asked whether this was an indication that the US had secured an assurance from Pakistan on the release of the pilot, Indian government sources pleaded ignorance on what Trump was referring to. New Delhi chose to see Trump's statement as an appreciation of the restraint and responsibility with which India had acted.
Sources in New Delhi pointed out that the US has had a consistent position on India being justified in taking action and that Pakistan should do more to address India's concerns. As for what Trump meant when he said "attractive news", the sources said they were not aware of what he had in mind. A couple of hours later, Imran's announcement indicated that Washington was in the loop.
On whether the US had offered to mediate, India maintained that a number of countries had offered to do so but New Delhi has enough channels to deal with Pakistan. At the same time, India indicated that it had nothing against other countries using their good offices with Pakistan if they so desired.
External affairs minister Sushma Swaraj will attend the 46th session of the Council of Ministers of the Organisation of Islamic Cooperation (OIC) in Abu Dhabi on Friday despite the grouping's J&K Contact Group condemning India's pre-emptive air strike and issuing yet another statement criticising the government's Kashmir policy.
The sources said the UAE had reiterated its invitation to Sushma after Pakistan protested the unilateral decision to invite her as a "guest of honour". At the meeting, she is expected to underscore the long and historical relationship that India has with member countries of the OIC.
The crown prince of Abu Dhabi, Mohammed bin Zayed Al Nahyan, has spoken to both Narendra Modi and Imran and stressed the importance of dealing wisely with recent developments and giving priority to dialogue and communication.