Three migrant workers run over by train in Odisha
Four labourers had a narrow escape in the incident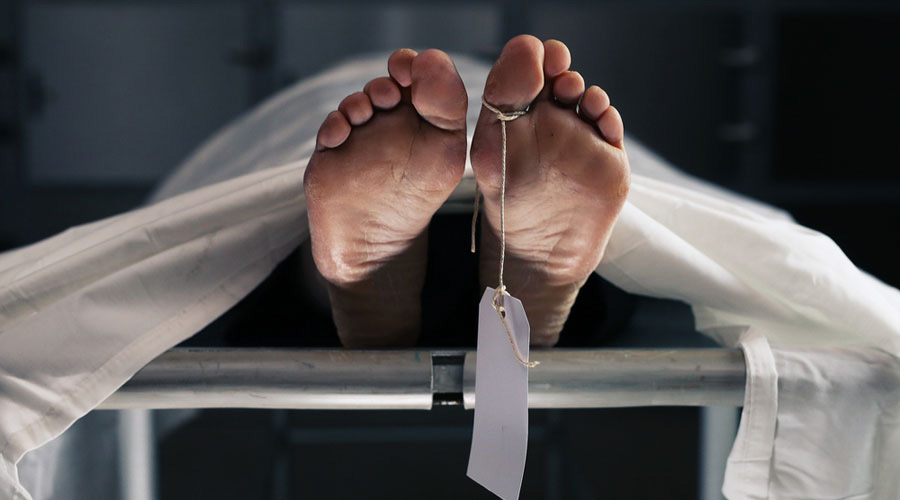 ---
Bhubaneswar
|
Published 31.08.21, 12:46 AM
|
---
Three migrant labourers, including a father and son, were mowed down by a speeding train around Sunday midnight at Berhampur in southern Odisha.
Four labourers had a narrow escape in the incident.
Government Railway Police, Berhampur, investigating officer Aarati Padar told The Telegraph: "All the three labourers who were killed are from Bilaspur district in Chhattisgarh. They were walking on the railway tracks when a train hit them from behind. We reached the spot around 3am on Monday where the bodies were lying on the railway tracks. Other labourers accompanying the deceased had fled the spot in fear. However, they later reported the matter at the local police station."
Sitaram, one of the labourers who managed to escape, told this newspaper: "All the three deceased belong to Vedparsada village under Masturi police station of Bilaspur district. They had come with us to Berhampur to work as labourers at a bridge construction site. During the last one year we were unemployed and tried to survive by cultivating our fields in the village. Following the withdrawal of the lockdown, which facilitated movement, a contractor had contacted us for this job. We came to Berhampur only 20 days back. After the initial work on the bridge was completed, we had decided to leave the place following repeated pleas from our family members."
The bridge where they were working is 3km from Berhampur railway station.
Sitaram said they had thought that they would reach Berhampur railway station from Haladiapadar, where the bridge work was going on, by walking on the tracks. "Our train to Bilaspur was scheduled to leave early on Monday. It was pitch dark. All seven of us were walking on the tracks. A train was passing by on another track. Suddenly another train came from behind on the tracks on which we were walking. Since the gateman had alerted us near the railway crossing about the possibility of a train coming , we immediately moved away from the tracks. But the three who failed to hear the sound of the train were hit from behind and died."
Sitaram identified the three deceased labourers as Jageswara Kewarta, 26, his father Lakhnoo Kewarta, 55, and Lokeswar Kewarta, 35. "The news has reached their native village where their relatives are mourning," said Sitaram.
An eyewitness told local reporters: "There were around seven people walking on the railway tracks unaware of the incoming Visakhapatnam-Tatanagar Express. When I saw the headlight of the train from a distance, I shouted at them to move away. But perhaps they did not hear my call and were run over by the train."
The Berhampur unit of the GRP said: "Bodies will be handed over to the relatives of the deceased following post-mortem."