Three central Sanskrit universities to allow faculty exchange
MoU was signed at an event, which was attended by vice-chancellors across the country and scholars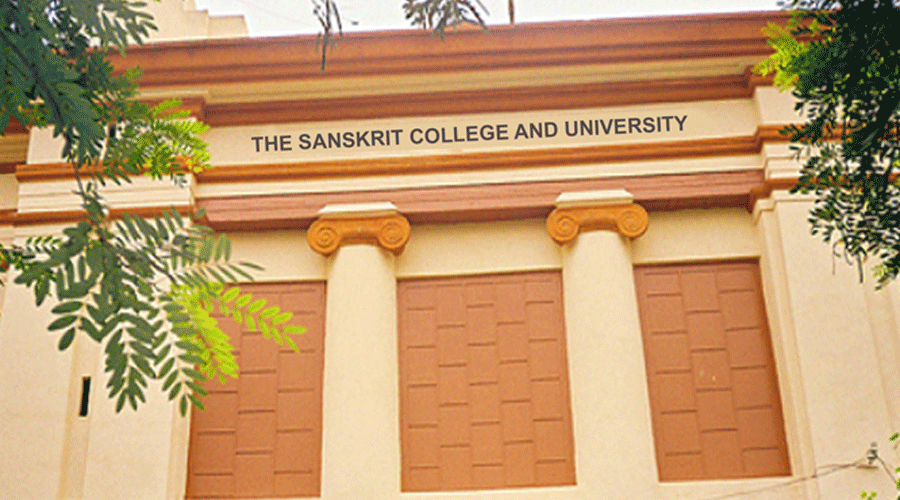 Prof Radhakant Thakur, the VC of NSU, said that the three universities will design a new course to attract foreign students.
File photo
---
New Delhi
|
Published 10.05.22, 03:08 AM
|
---
Three central Sanskrit universities on Monday decided to join hands to prepare new syllabi, develop learning material and allow exchange of students and faculty members, as part of a united effort to promote studies in the language.
The Central Sanskrit University (CSU), Delhi, the National Sanskrit University (NSU), Tirupati and the Shri Lal Bahadur National Sanskrit University, Delhi, signed a memorandum of understanding (MoU) which will also allow transfer of academic credit from one to another university.
The three universities jointly celebrated their foundation day by organising a three-day seminar on different aspects of Sanskrit education. The MoU was signed at the event, which was attended by vice-chancellors of Sanskrit universities across the country and Sanskrit scholars.
Prof Radhakant Thakur, the VC of NSU, said that the three universities will design a new course to attract foreign students. "We have decided to allow exchange of faculty members as per requirement. Students can also exchange institutions and carry their academic credits. This will help us meet our needs and grow," Thakur told The Telegraph.
Till now, exchange of students and teachers is not allowed among varsities. Credit transfer is already allowed.
Prof Banmali Biswal, director, academic affairs, CSU, said that the university allows exchange of faculty members and students within its 11 campuses. Extending this provision among three separate universities will be a new step.
"Also we discussed about offering two degrees to students of Sanskrit which has been allowed by the UGC. There was discussion on collaborate with foreign universities to offer joint and dual degrees," Biswal said.
The UGC has recently allowed Indian universities to allow a student pursue two degree programmes simultaneously. It has notified a new regulation to allow Indian universities with accreditation score of 3.01 out of four to sign MoU with foreign university in the top 1000 rank of Times Higher Education or QS to offer joint degrees and dual degrees.  
Prof Sarat Chandra Sharma, Dean of Modern Subjects and Languages at CSU, said there is a great opportunity to export Indian education abroad. The foreign students will take keen interest to pursue Indian knowledge system.
These three institutions were functioning as deemed universities till 2020. After passage of a law in Parliament, they were elevated to the level central universities from April 30, 2020. These institutions followed the exact occasion as per Vikram Samvat, the calendar followed in Hinduism.
"The three were set up on Saptami of Baisakh Sukla. This was falling on 8th May. So the three-day foundation day was planned keeping 8th May as the middle day," Biswal said.