Tamil Nadu 'ridicule' outrage at Kiran Bedi
'She has ridiculed the government, she has ridiculed the members of Parliament, politicians and so on'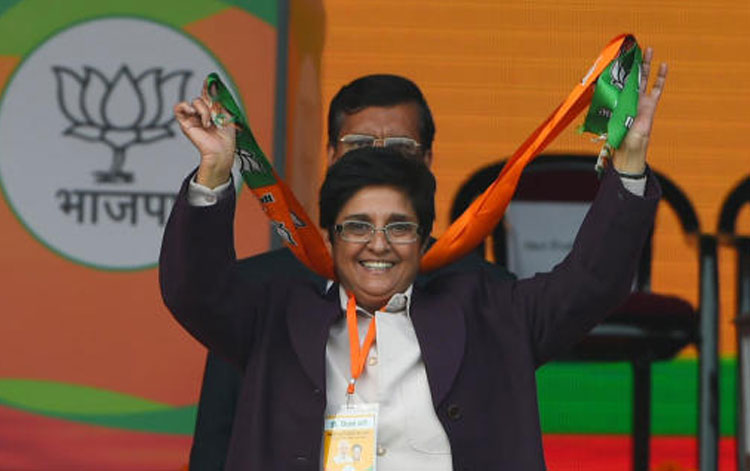 ---
---
The Lok Sabha on Thursday witnessed an uproar over Puducherry lieutenant-governor Kiran Bedi's tweet on the water crisis in Chennai, with the DMK and the Congress accusing her of "ridiculing" the MPs, politicians and people of Tamil Nadu.
The DMK's House leader, T.R. Baalu, raised the issue during Zero Hour, drawing attention to Bedi's tweets where the lieutenant-governor had listed as possible reasons of the water crisis "poor governance", "corrupt politics", "indifferent bureaucrats" and "selfish and cowardly people".
Baalu said Bedi had "ridiculed the entire Tamil society. She has ridiculed the government, she has ridiculed the members of Parliament, politicians and so on," Baalu said.
Defence minister and deputy leader of the Lok Sabha, Rajnath Singh, in his response urged the Opposition to put the matter to rest as Bedi had "expressed deep regret" over her remarks and also deleted her tweets. Rajnath read out Bedi's statement expressing regret.
Amid interventions by the Opposition saying the lieutenant-governor was not entitled to air her personal views in public, Rajnath urged them to listen to him and continued to read out Bedi's statement.
"I too realise it. I have therefore deleted my sharing. I have the highest regard and warmth for the people of Tamil Nadu like I have for the people of Puducherry, the Union Territory, whom I have been serving with utmost devotion over the last three years and they too have given me maximum support and trust. I have never wished to hurt anyone's feelings. I deeply regret," Rajnath read out.
The Congress's House leader, Adhir Chowdhury, demanded that the House move a resolution to remove Bedi from her post.
"A representative of the people has humiliated the people of Tamil Nadu and the people of Puducherry in such an outrageous manner that the House should adopt a resolution to remove her from the post that she now holds," Adhir said.