Tamil Nadu Assembly demands repeal of three new farm laws
Earlier, several Assemblies in non-BJP states such as Punjab, Delhi, Kerala, Chhattisgarh, Rajasthan, Puducherry and Bengal had passed similar resolutions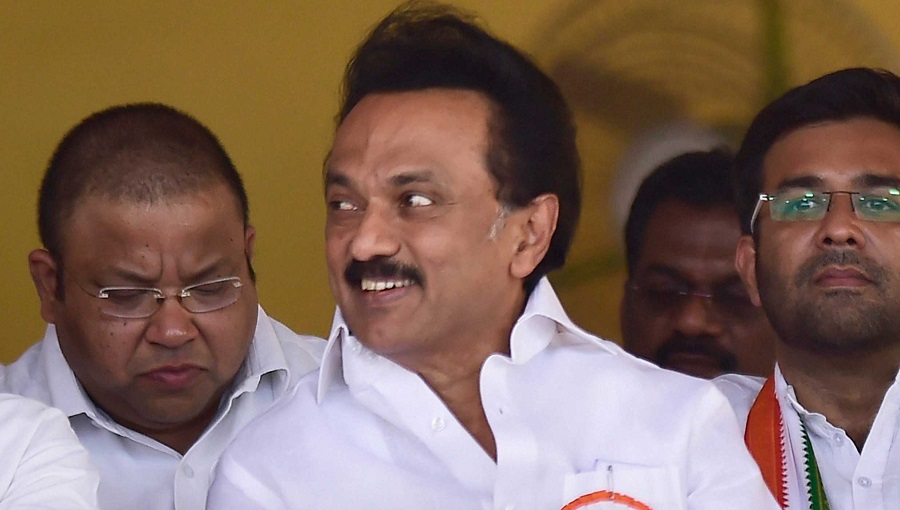 ---
Chennai
|
Published 28.08.21, 12:49 PM
|
---
The Tamil Nadu Assembly on Saturday passed a resolution demanding the repeal of the three new central farm laws, which agitating farmers believe would leave them to be exploited by big companies.
Earlier, several Assemblies in non-BJP states such as Punjab, Delhi, Kerala, Chhattisgarh, Rajasthan, Puducherry and Bengal had passed similar resolutions.
Barring the AIADMK and ally BJP, who walked out of the House in protest, all other Tamil Nadu parties supported the resolution, which termed the three farm laws "anti-farmer and anti-federal" and was adopted by a voice vote.
The DMK government had brought in the resolution to fulfil one of the ruling party's key election promises.
Moving the resolution, chief minister M.K. Stalin said the three farm laws neither ensured agricultural development nor promoted farmer welfare but were "ruinous of agriculture".
He stressed that agriculture was a state subject and said the Centre's act of getting the farm laws enacted without consulting the states went against the principles of cooperative federalism.
"We are forced to reject these three laws as the rights of the states are being usurped. The legislations have undermined federalism and destroyed the kernel of democratic bodies," Stalin said.
Referring to the nine-month-old farmers' agitation on Delhi's borders, he said independent India had hardly ever seen such an upsurge.
Stalin also announced the withdrawal of all the cases registered against those who protested against the farm laws in the state. Farmers' organisations welcomed the Assembly resolution.
Before walking out of the House, deputy leader of the Opposition O. Panneerselvam of the AIADMK said the state government should have convened an all-party meeting before moving such a resolution.
The AIADMK had supported the passage of the three farm laws in Parliament.