Taking a trip through the journey of Benson Coutinho to being DJ Benz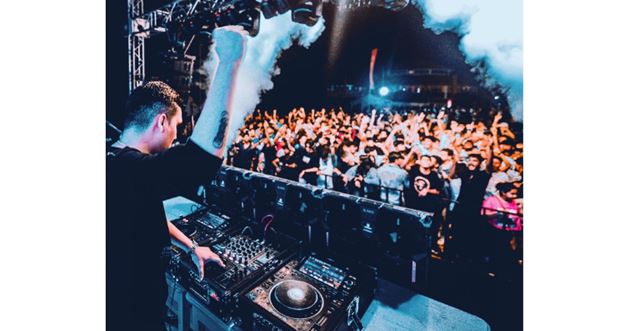 ---
Published 05.08.22, 03:40 PM
|
---
Well, we have known DJ Benz for years. His amazing skills make us groove for hours. But how did he become DJ Benz from Benson Coutinho? No, seriously, do you think it's easy to get your profession attached to your name? Ask DJ Benz about this... His journey to finding success was full of ebbs and flows.
Do you wonder what makes us admire certain people? We believe it to be their journey just like how DJ Benz is an inspiration to millions. The artist realised his calling for music at the age of 17, and he is still doing that! Benz says, "Music has always been my escape from adolescence. Growing up, I spent my time listening to tunes on the radio, and then I started mixing tapes, and finally, I started mixing music of my own. And doing this brought great peace to my soul."
But, little do we all know that the path is easy to walk. Addressing the difficulties faced in following his passion, DJ Benz gets vocal. "The journey wasn't easy as it took immense dedication, countless late nights, and perseverance to bring out the ability to outshine others in the industry. However, I'm glad I followed my dream and I am living it today. I'm enjoying every bit of it."
DJ Benz's dreams were big, and so was his love for DJing (very enormous). How could he give up? Talking about his first project, Benz began his career as a resident DJ at a prominent former club called Paradiso in Goa, India. "With the night's running packed and people dancing to the tunes he belted out, it was definitely turning into a reality," DJ Benz said.
Today, the artist is one of the top DJs in our country! His skills are unrivalled and acknowledged by people across the nation. He has already performed with Dimitri Vegas and Like Mike, Martin Garrix, Don Diablo, Fedde Le Grand, Tujamo, Danny Avila, Alan Walker, Axwell, Henry Fong, Matisse & Sadko, Ankytrixx, Arjun Vagle, etc.
This is a sponsored article.