SC says it's 'not hostage' to govt
The bench asked the Centre to express in 2 weeks its stance on allowing the lakhs of stranded migrant labourers to return home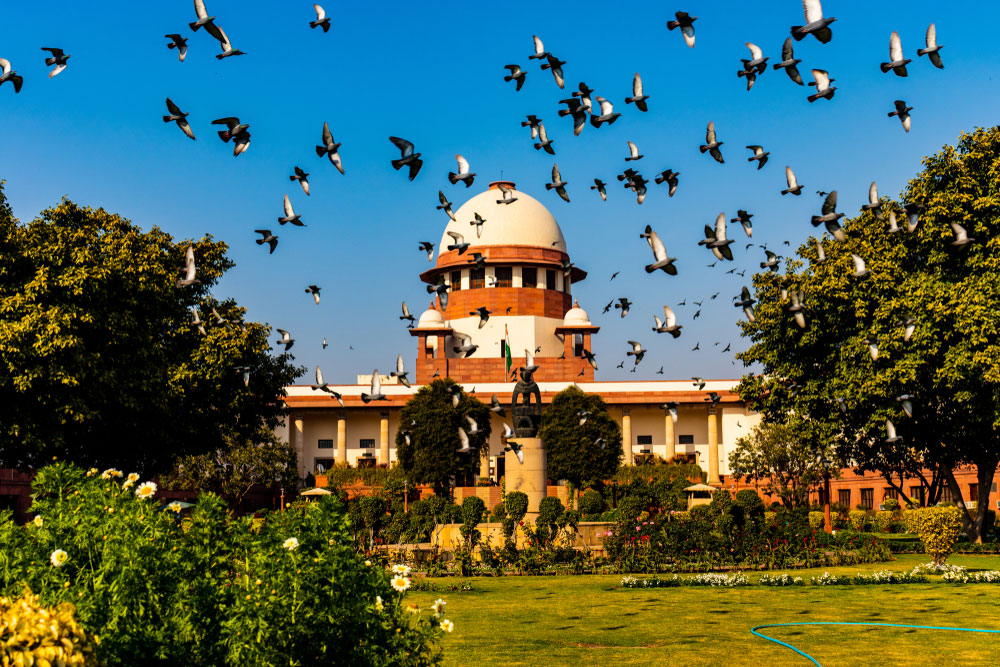 ---
New Delhi
|
Published 27.04.20, 09:41 PM
|
---
The Supreme Court on Monday asserted it was "not a hostage of the government", the remark coming at a time some critics have suggested the judiciary is increasingly ruling in favour of the government in crucial cases involving citizens' rights.
After addressing the "hostage" comment to advocate Prashant Bhushan, the bench asked the Centre to express in two weeks its stance on allowing the lakhs of stranded migrant labourers to return home.
"Mr Bhushan, you don't have faith in the judiciary, but this institution is not a hostage of the government," the bench of Justices N.V. Ramana, Sanjay Kishan Kaul and Bhushan Gavai remarked during an exchange over videoconferencing.
The bench had appeared irked when Bhushan suggested the court was mostly accepting without verification whatever status reports the government submitted on various pandemic-related issues.
Bhushan — representing petitioners who want the stranded migrants allowed to return home — argued the Supreme Court was bound to protect citizens' fundamental rights instead of uncritically accepting the government's contentions.
"You don't have faith in the judiciary. You don't have faith in us…." Justice Kaul remarked.
Bhushan responded: "I could be wrong, but this is the opinion expressed by several retired judges."
He did not elaborate.
Justice Kaul observed: "You (Bhushan) say that you have been with this institution for more than 30 years. You know some orders are favourable, some are not. You should not have said such things."
Bhushan said he was only expressing the views of some retired judges, but again desisted from elaborating.
Justice Kaul said: "We also have some views, so what? It is not an expression of lack of faith."
Bhushan said: "I understand, sir. This is not lack of faith in the institution."
Solicitor-general Tushar Mehta intervened to say the government was deeply concerned over the plight of the migrant labourers.
In an oblique allusion to the petitioners, Mehta said: "Other than a few individuals there is also a government which is concerned about people. Today someone is (Covid-19) negative (but that) doesn't mean that after two days he will not show (up as) positive...."
He added: "The government is consulting the states as to how many migrants have to be transported to their states and how many have to be given help and what kind of help. We are taking all kinds of steps."
Justice Kaul told Bhushan: "If you don't have faith in us, how can we hear you?"
Bhushan said he had faith in the institution but felt anguished that the government was trampling on citizens' fundamental rights.
"The central government has shut its eyes," he said. "The government is not enforcing the fundamental rights of the people, and I'm pleading to this court to enforce their fundamental rights."