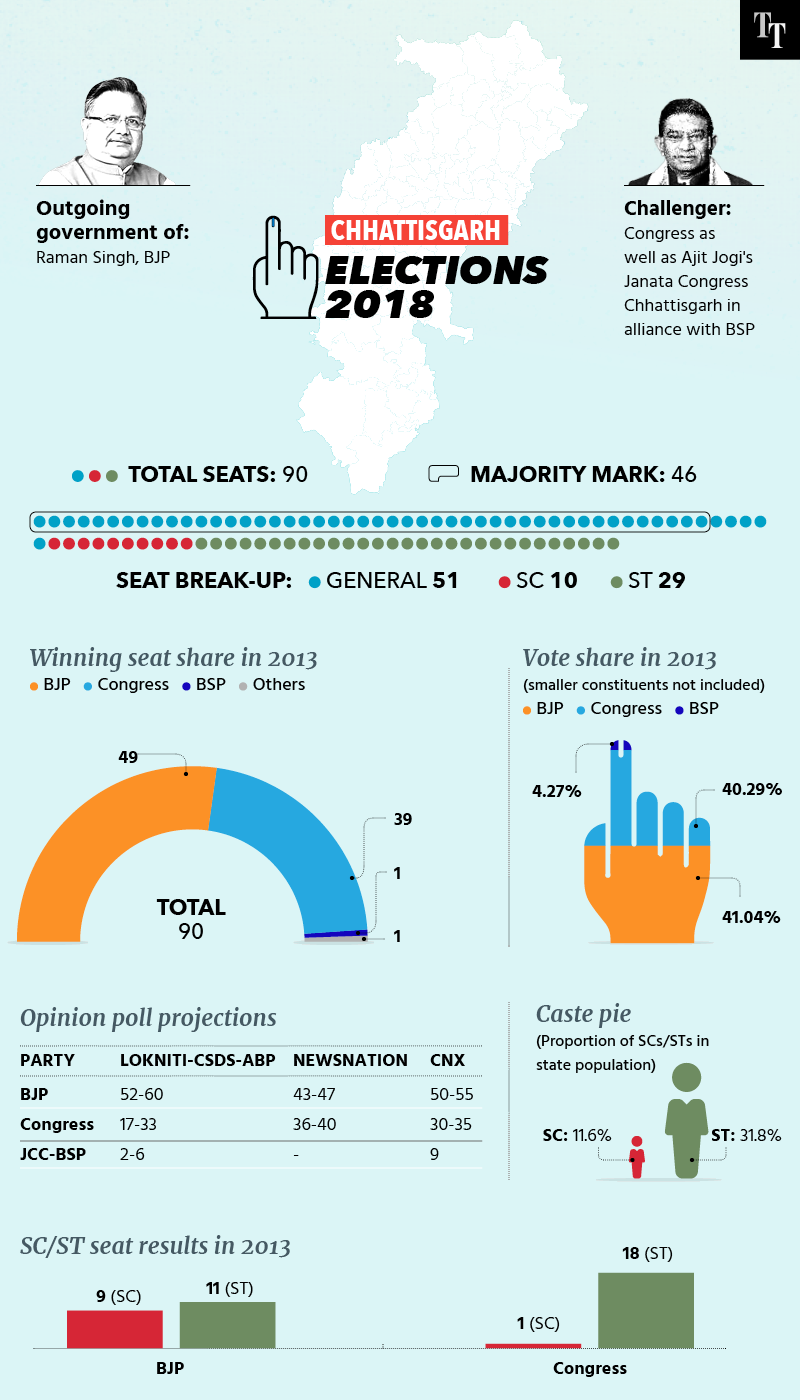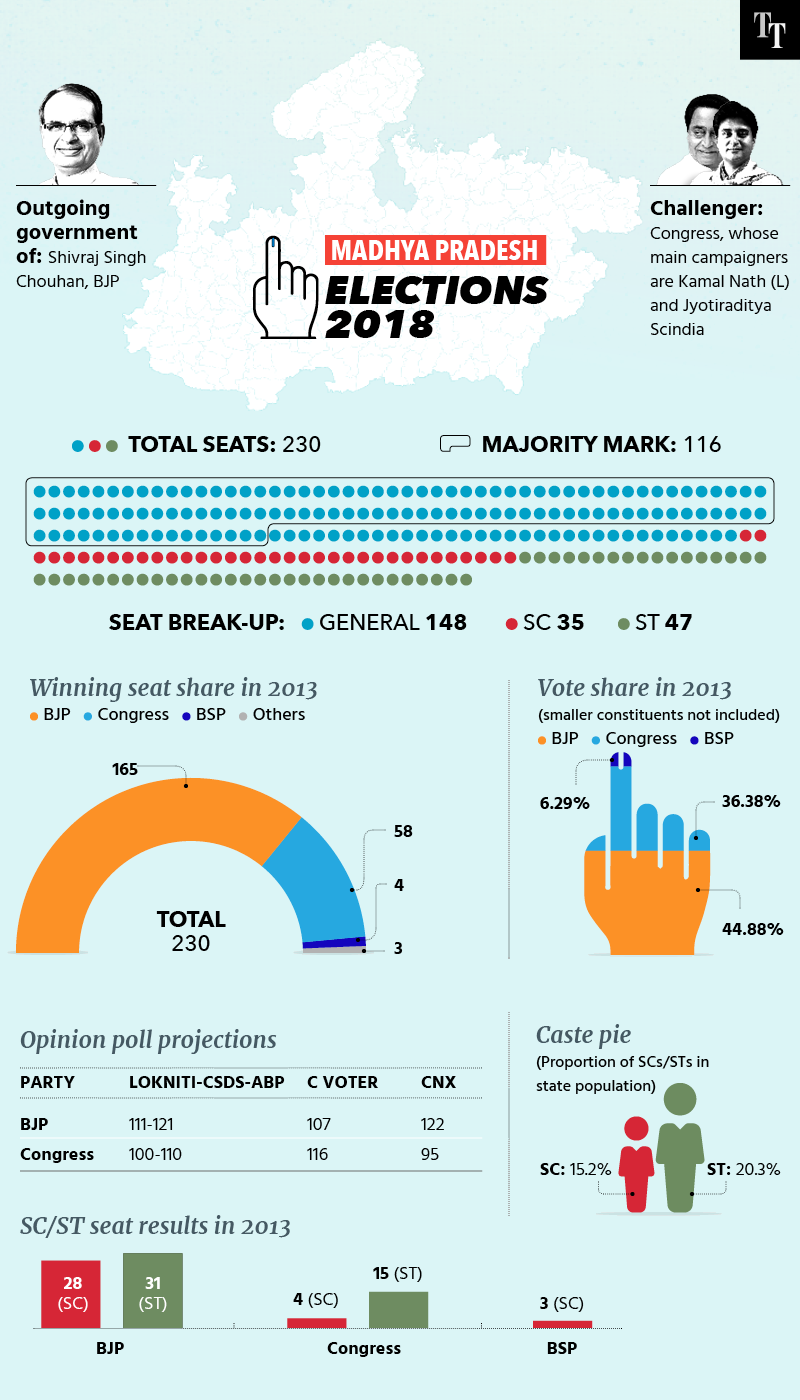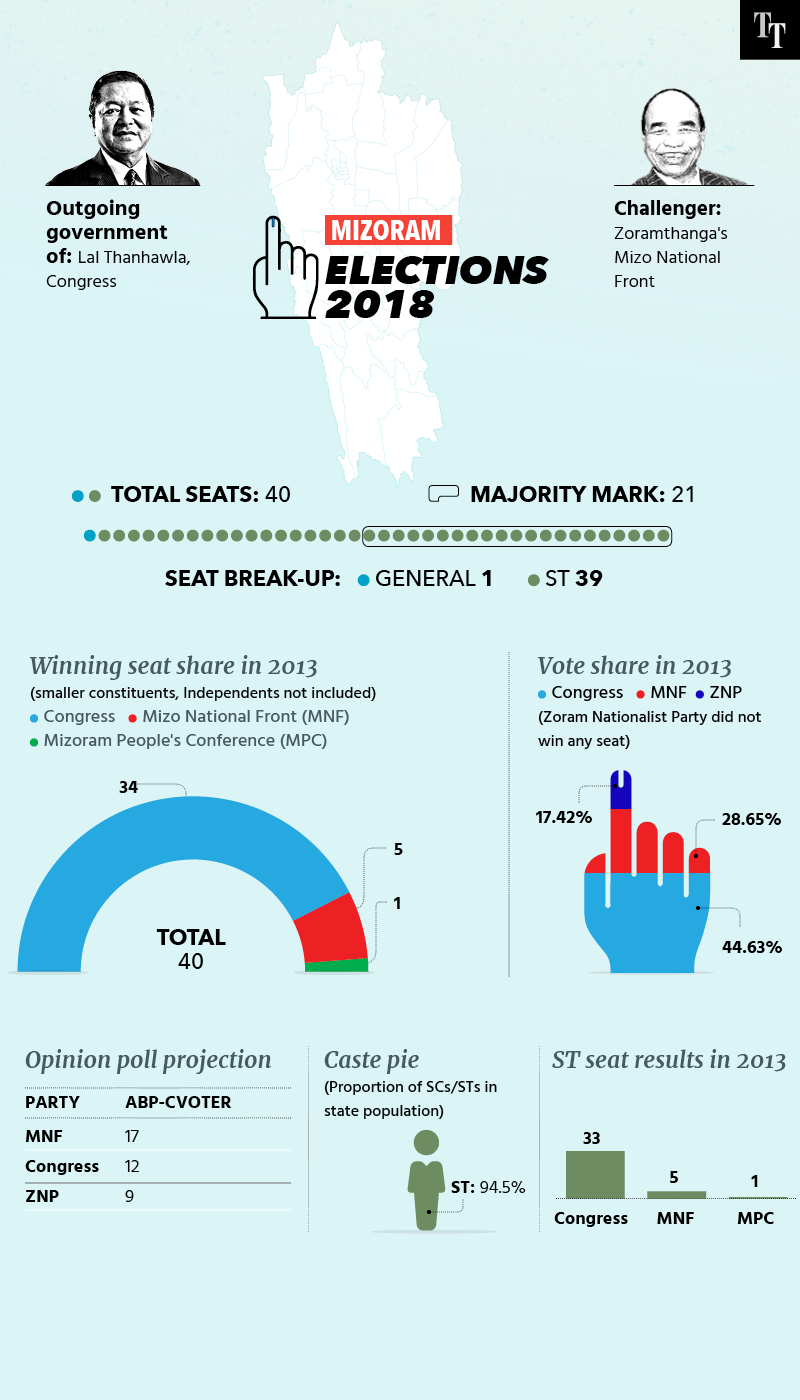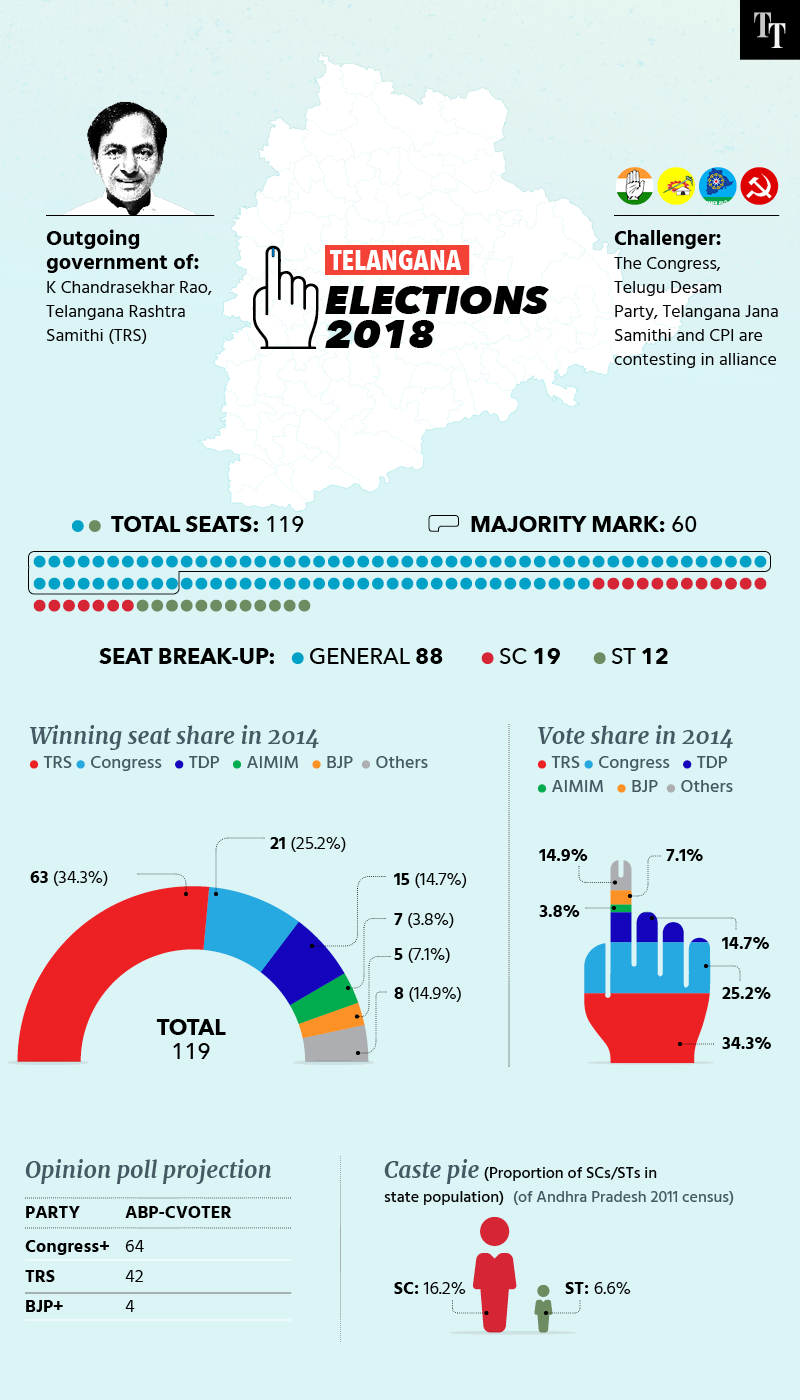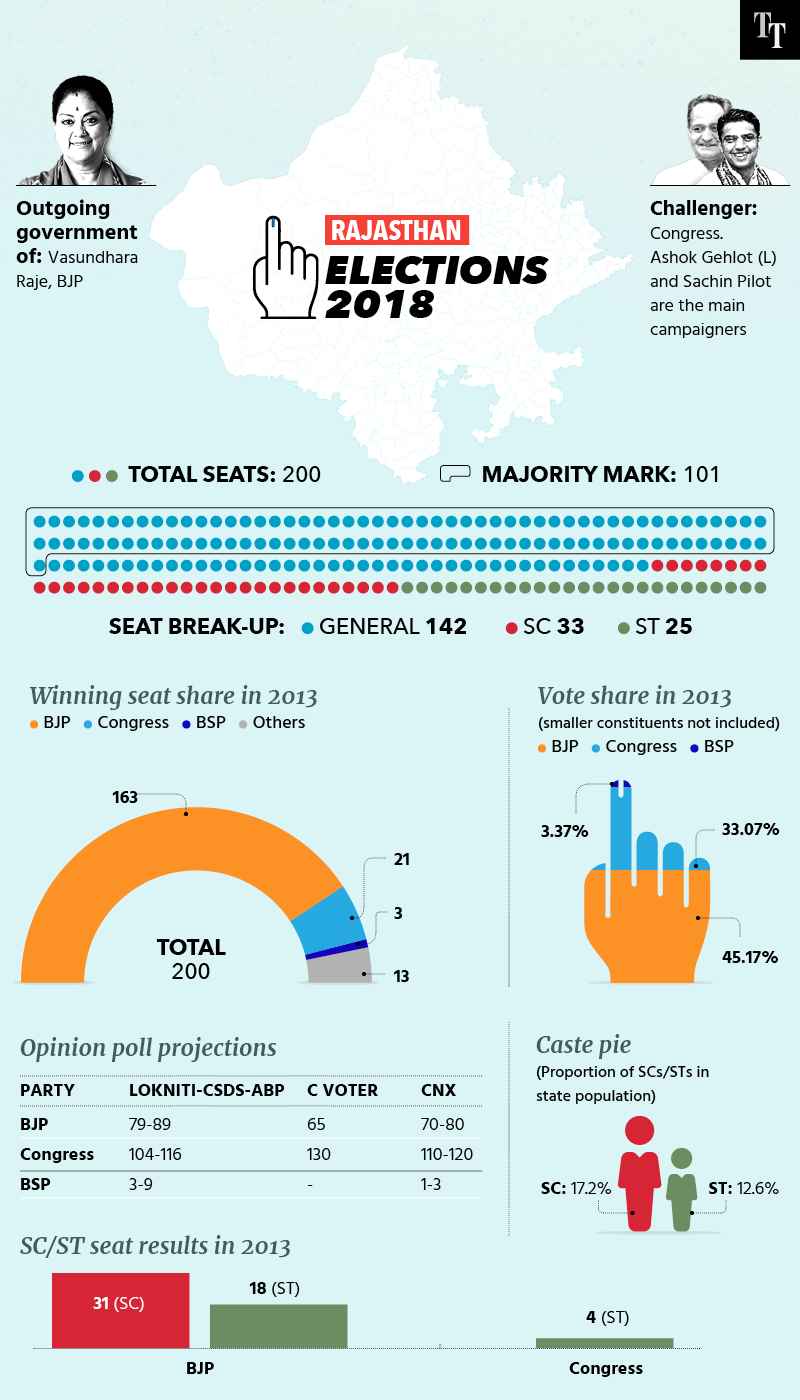 Five states are in election mode right now. Of these, three are BJP-ruled.
In Madhya Pradesh and Chhattisgarh, Shivraj Singh Chouhan and Raman Singh have been in power for three terms and are battling anti-incumbency.
In these two states, the fight between the BJP and the Congress is expected to be close. In Rajasthan, some election forecasts point to a handsome win for the Congress.
In all, the fate of 679 Assembly seats will be decided in Madhya Pradesh, Chhattisgarh, Rajasthan, Telangana and Mizoram.
Barring Telangana, a state created by carving out Andhra Pradesh in June 2014, the four other states make up 13 per cent of the total electors. These four would give an indication in 66 Lok Sabha seats how the BJP has fared across the country after being elected to power in May 2014.
The two rounds of elections in Chhattisgarh are over.
Madhya Pradesh and Mizoram will vote on November 28, and Rajasthan and Telangana on December 7.
The results will be out on December 11.
The state polls are being seen as the semifinal to the Lok Sabha elections for the BJP-led government in Delhi.
Source: Election Commission of India website, 2011 census