Stand up to threats, says M.T. Vasudevan Nair
Eminent author delivers keynote address at the four-day Mathrubhumi International Festival of Letters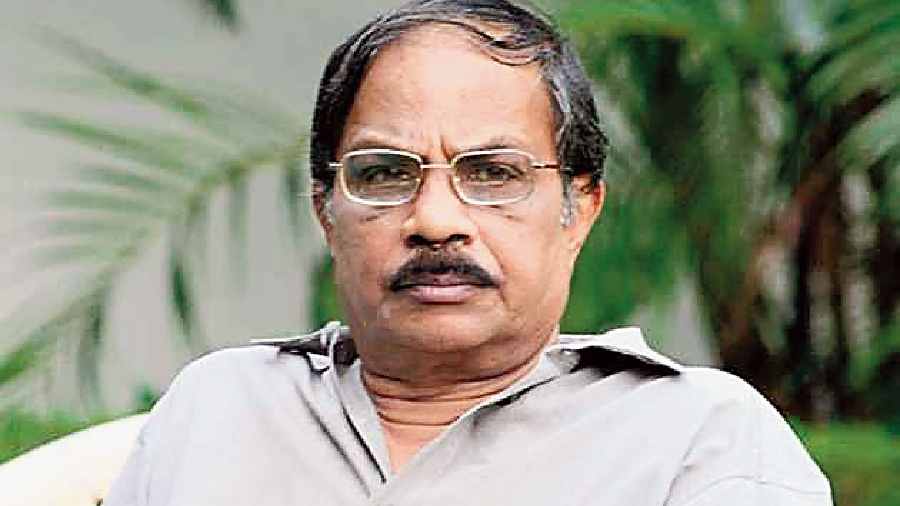 M.T. Vasudevan Nair
File picture
---
Thiruvananthapuram
|
Published 03.02.23, 03:09 AM
|
---
Writers should not fall silent and give up creative pursuits even in the face of the serious and sinister assaults on freedom of expression and dissenting voices being witnessed in the country from various quarters, including power centres, eminent writer M.T. Vasudevan Nair said here on Thursday.
In his keynote address at the four-day Mathrubhumi International Festival of Letters, he said: "We are living in times when freedom of expression in India is confronted with challenges arising from intolerance and violence. There are concerted efforts to suppress independent voices."
"What now appears as the initial signals could lead to serious consequences later if we choose to remain silent," MT, as the Malayalam literary legend is known, said. "The pressure exerted on writers by forces of intolerance could often be intense and agonising. There are sinister forces around determined to suppress dissenting voices."
"Pushed to the wall, Tamil writer Perumal Murugan once went to the extent of saying that he was giving up writing. But I would say writers should stand up instead of giving in to forces of suppression and remaining silent," Nair said.
Noting that the culture of intolerance and violence has cast a shadow on creative freedom, he said such a scenario could be likened to what had gradually happened in Nazi Germany.