004: IB's Kumar quartet held near Alok Verma's house
NSA Ajit Doval, asked later about the incident, smiled and walked away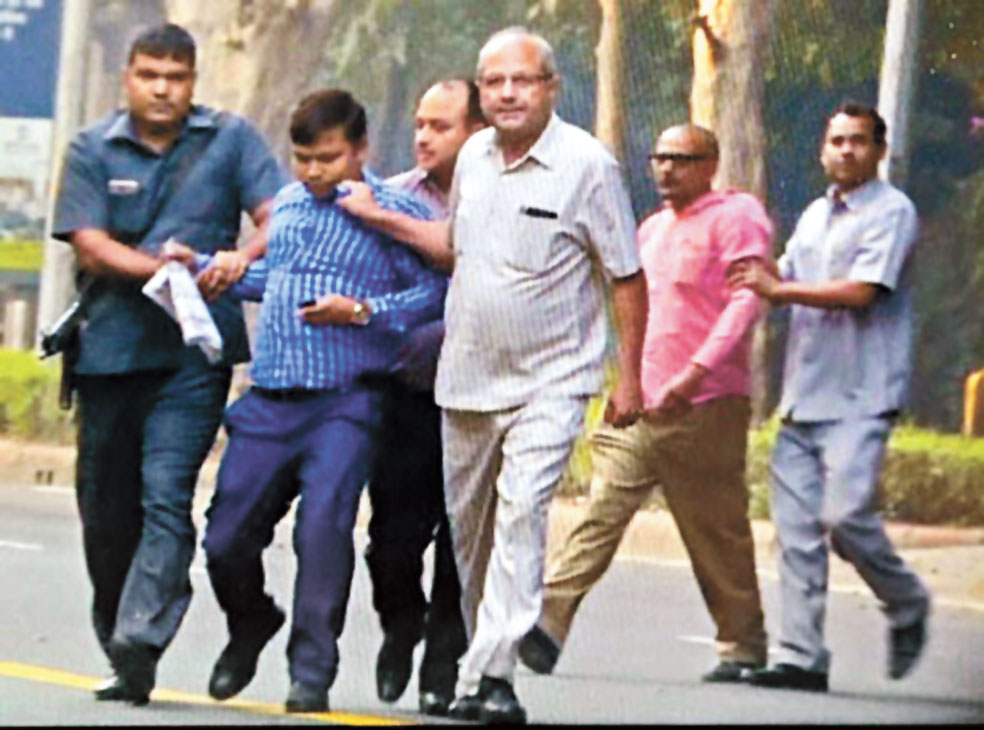 Footage shows security personnel detaining two of the four people who were seen outside the residence of benched CBI director Alok Verma on Thursday morning in New Delhi.
PTI
---
New Delhi
|
Published 25.10.18, 09:37 PM
|
---
Four Intelligence Bureau personnel were caught loitering outside the residence of benched CBI director Alok Verma on Thursday morning and briefly detained, prolonging the theatre of the absurd in the national capital.
Conspiracy charges flew thick and fast but most centred on the theme that a panicky Narendra Modi government was now snooping on the officer who apparently has developed a keen interest in the Rafale deal.
Around 7.30am, Verma's security had spotted four plainclothes men loitering near the 2 Janpath bungalow. They caught the men around 8am.
Visuals filmed by TV crews, waiting outside the house on the off chance of catching any news, show personal security officers (PSOs) dragging two men inside the premises, one of them by the collar. All four were later handed over to police after they showed their IB identity cards.
Police sources identified them as two "junior personnel" and two "senior operatives". All four have "Kumar" as their surname or middle name.
The IB reports to the Union home ministry and has its office in North Block, located near Modi's South Block office.
If the four indeed were deployed to spy on Verma by loitering around his home, it would suggest that the Indian espionage network still relies on good old legwork just like in the past century.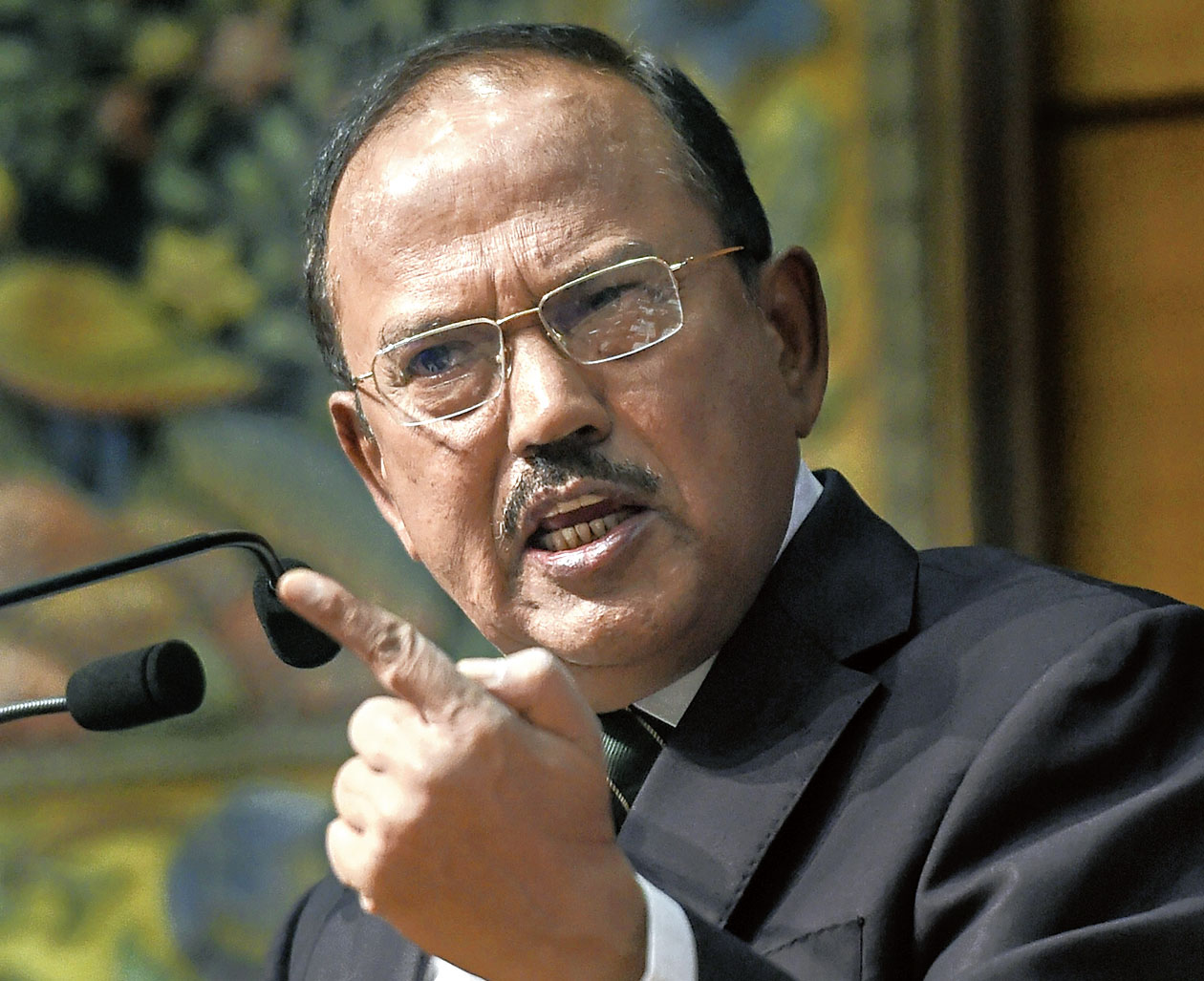 In 1991, two plainclothesmen were caught snooping on Rajiv Gandhi's house, which eventually led to the resignation of Chandrashekhar as Prime Minister.
History, at least in part, repeated itself on Thursday. "They came in two cars and were loitering around the front and rear gates since early morning. We kept a close eye on them for half an hour because of their suspicious movements," said one of the PSOs, drawn from Delhi police, once helmed by Verma.
"When we caught them, the four gave incoherent replies. We alerted the police."
A police team arrived and briefly detained the four. They were let off after verification of their credentials.
"An FIR will be registered against Verma's PSOs for obstructing government servants on duty if the IB sends us a formal complaint," a police officer said.
But another Delhi police officer wondered why the four had stationed themselves for so long near Verma's house. "Verma's security suspects that the four were keeping an eye on visitors to the house," he said.
A senior IB official claimed the men were on "routine duty as part of IB protocol to regularly deploy units on open patrol in Delhi's high-security zones".
"One such unit halted on Janpath as there was an unusual collection of people," a senior home ministry official said.
There was a knot of reporters and TV crew outside the house, apart from curious onlookers.
"Officials on routine duty carry their I-cards, unlike those on a surveillance job," the official said, pointing out that the four had their cards with them. "This is a high-security zone where several protectees live. Unfortunately, their presence was projected otherwise."
Later at an event, asked about the incident, national security adviser Ajit Doval smiled and walked away.