Sonia Gandhi sets up Congress group to look after parliamentary work
Committee has five members each from the Lok Sabha and the Rajya Sabha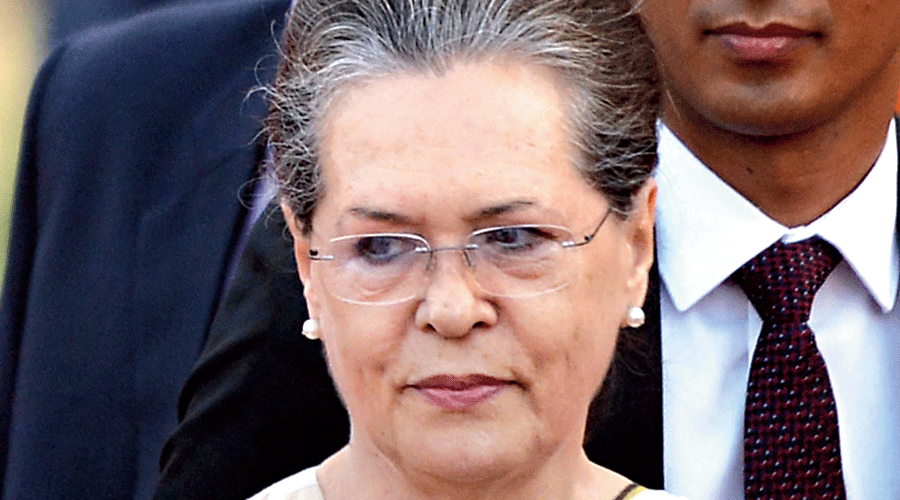 ---
---
Congress president Sonia Gandhi on Thursday set up a 10-member group to look after parliamentary work, with five members each from the Lok Sabha and the Rajya Sabha.
Although no formal announcement was made, sources said the committee would include Ghulam Nabi Azad, Anand Sharma, Ahmed Patel, K.C. Venugopal and Jairam Ramesh from the Rajya Sabha and Adhir Chowdhury, Gaurav Gogoi, K. Suresh, Manickam Tagore and Ravneet Singh Bittu from the Lok Sabha.
Gogoi has been named deputy leader of the Lok Sabha. Bittu, a young MP from Punjab, has been appointed a whip along with Tagore.
Azad, who was among the 23 leaders who wrote a controversial letter to Sonia on the drift in the party, on Thursday repeated his demand for elections to appoint a party president and Congress Working Committee members.
He told the news agency ANI that a nominated president would not have even one per cent legitimacy under the present circumstances and therefore an election was
necessary.