Siddique Kappan has no link with PFI: Journalists
The KUWJ sought a judicial probe by a retired judge of the SC into the veracity of the claims made by UP police with regard to the scribe's arrest on October 5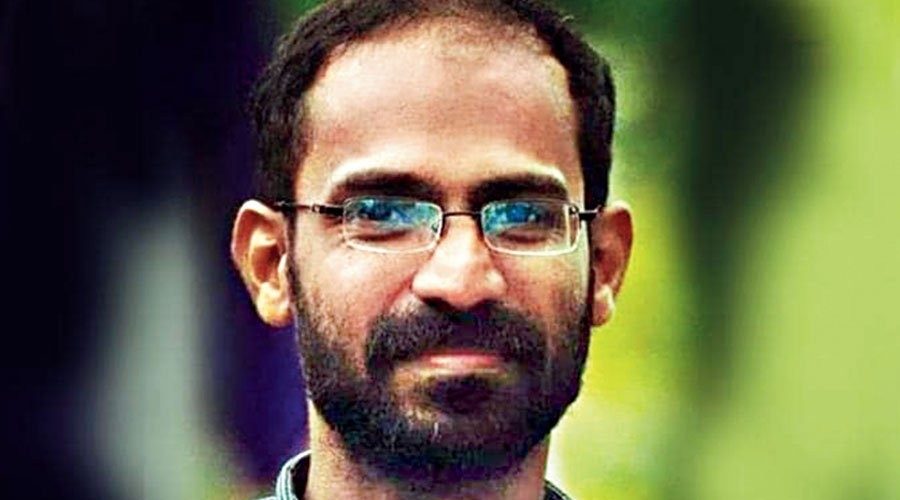 ---
---
The Kerala Union of Working Journalists (KUWJ) on Tuesday denied the allegation of the Uttar Pradesh government that its arrested Delhi unit secretary Siddique Kappan was associated with the Popular Front of India (PFI) and said he worked for a web portal.
The KUWJ sought a judicial probe by a retired judge of the Supreme Court into the veracity of the claims made by Uttar Pradesh police with regard to Kappan's arrest on October 5.
Kappan, who was going to Hathras to meet the family of a brutalised and murdered Dalit teen, was accused by the Uttar Pradesh government of travelling under the "cover" of a journalist and being an office secretary of the PFI.
Kappan was booked for sedition and under the stringent Unlawful Activities (Prevention) Act and put behind bars.
"It is submitted that the accused is in no way connected with the Popular Front, either directly or indirectly or any of its activities in his life. He is from a humble family, working as a journalist from Delhi," the counter-affidavit filed in the Supreme Court by the KUWJ said.
A bench headed by Chief Justice of India S.A. Bobde will take up the KUWJ's affidavit on Wednesday.
The PFI, which describes itself as a socio-political movement that seeks to empower Muslims and other marginalised sections, is accused of indulging in violence but it is not banned.
The Narendra Modi government has been considering a ban since its first term. In the absence of a ban, which has been sought by some BJP-led state governments, the PFI remains a legitimate organisation.