Show of hands in Madhya Pradesh today
Supreme Court orders floor test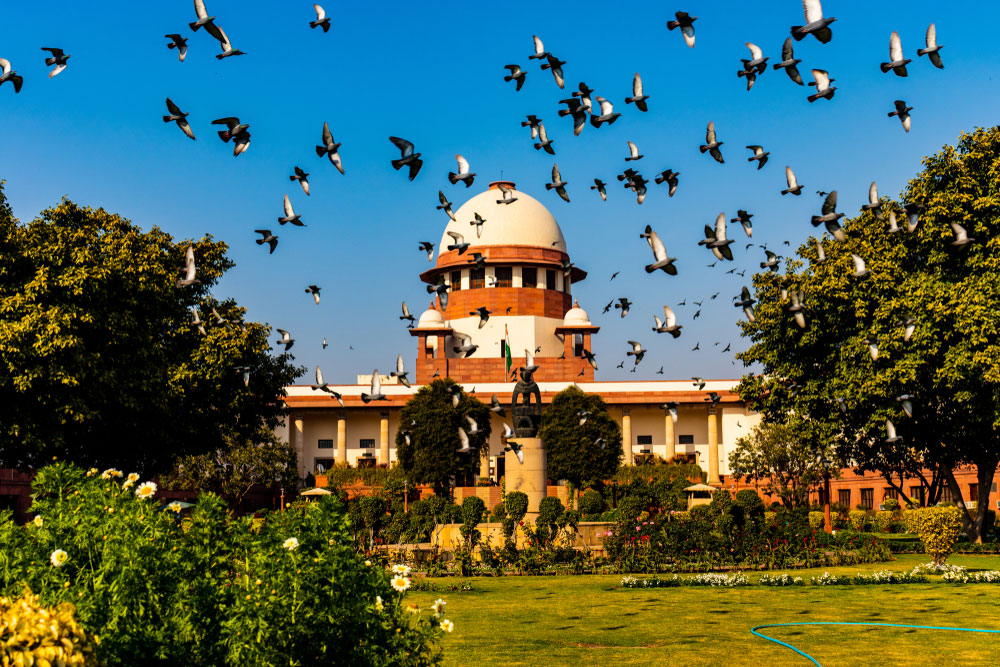 ---
---
The Supreme Court on Thursday directed the Madhya Pradesh Speaker to convene the Assembly on Friday to hold a floor test, which should be completed by 5pm.
Members shall vote by a show of hands, it said. The proceedings will be video-graphed by the Assembly authorities and, if possible, telecast live.
The 16 rebel Congress MLAs hiding in Bangalore, whose resignations have not been accepted by the Speaker who has insisted these should be handed in person, should be given protection and assistance by the police chiefs of Madhya Pradesh and Karnataka if they want to participate in the floor test, the top court said.
The ruling by the bench of Justices D.Y. Chandrachud and Hemant Gupta came on a petition that Shivraj Singh Chouhan and nine other BJP leaders had filed after the Speaker cited coronavirus concerns and adjourned the House till March 26, Earlier, the governor had directed chief minister Kamal Nath to hold a floor test.
Since the Speaker accepted the resignations of six Congress MLAs last Saturday, the party has been left with 108 legislators, including the 16 rebels. The Congress accuses the BJP of poaching on its MLAs and holding them captive. The BJP has 107 MLAs.
The bench passed the directions after two days of arguments by senior advocates Abhishek Manu Singhvi, Kapil Sibal, Harin Raval and Vivek Tankha on behalf of the Speaker, chief minister, state legislative Assembly secretary and the state government; and solicitor-general Tushar Mehta and senior advocate Mukul Rohatgi on behalf of the governor and the BJP legislators, respectively.
Justice Chandrachud, who pronounced the verdict, said the court was for the time being passing a brief order to overcome the uncertainty in Madhya Pradesh but would give a detailed judgment on the issue at a later date.