SC upholds absent jawan's sack order
Singh had enrolled in the army as a sepoy in the Army Service Corps in April 1996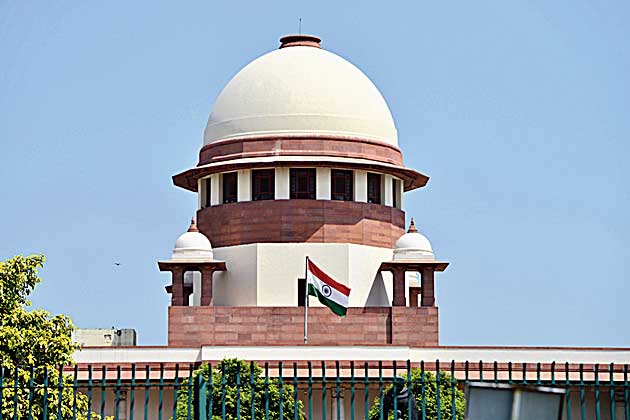 ---
---
The Supreme Court has ruled that unauthorised absence by a member of an armed force — that too for 302 days — cannot be condoned, as it quashed a tribunal's order that had reinstated a jawan saying dismissal was too "disproportionate" a punishment.
The bench of Justices D.Y. Chandrachud and Hemant Gupta said the respondent (Kulbeer Singh) had "admitted" his absence for 302 days without leave.
"The statement contains a justification for the absence (property dispute in native village). From the record, it is evident that the respondent did not make any effort to apply for extension of his leave. Absence of 302 days from his duty by a member of the armed force could not be condoned," the bench said in a recent judgment.
"We are clearly of the view that the armed forces tribunal (Lucknow) was in error in coming to the conclusion that the punishment which was imposed was harsh.
The only basis for the finding was that the respondent had put in twelve years of service. This was all the more a reason why any responsible member of the armed force should not have absented from service without permission."
The court's judgment came on an appeal filed by the central government against the tribunal's August 2015 ruling that had held Singh guilty but set aside his dismissal order passed by a court martial.
Singh had enrolled in the army as a sepoy in the Army Service Corps in April 1996.
On November 11, 2007, he was sent on permanent posting to the 874 ASC Battalion, which was deployed in Jammu and Kashmir.
Singh failed to report to his new unit and was declared absent without leave on November 22, 2007.
It is not clear when Singh was dismissed from service as the court's judgment does not specify the date.
"(W)e direct that the punishment of dismissal be hereby quashed. The petitioner will be deemed to be notionally in service w.e.f. 12.11.2008 till he attains the service which entitles him to receive pension and thereafter he shall be granted pension with all consequential benefits. We clarify that the petitioner shall not be paid salary during the period of notional service. No order as to costs," the tribunal had said.
The top court did not agree. "The tribunal specifically found no reason to interfere with the finding of the summary court martial. Once this was duly established, there was no justification for the tribunal to hold that the punishment was disproportionate, considering the fact that there was an unauthorised absence of 302 days by a member of the armed force," Justice Chandrachud, writing the judgment, said.
"The tribunal clearly misdirected itself in law in coming to the conclusion that the punishment of dismissal from service was harsh and disproportionate," the bench added.
"We accordingly allow the appeal and set aside the impugned judgment and order of the armed forces tribunal dated 21 August 2015."