SC sends showcause notice to Kunal Kamra for contempt proceedings
Bench posts matter for further hearing after 6 weeks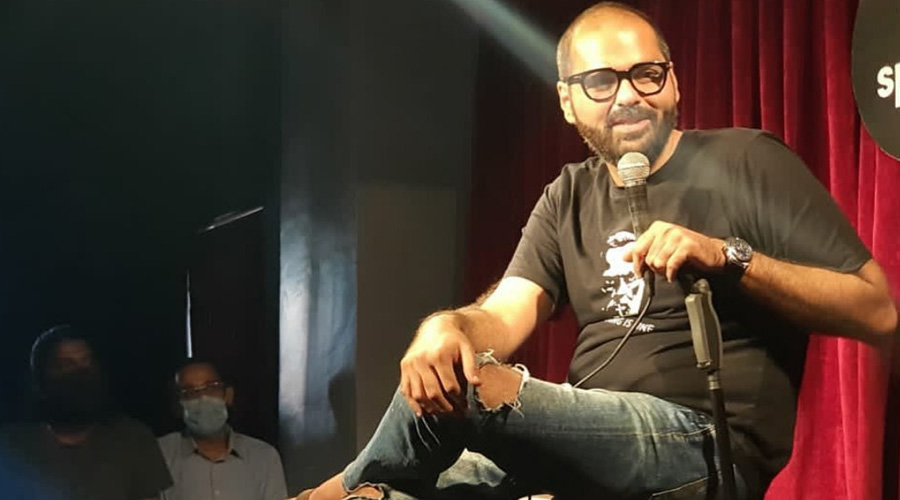 ---
New Delhi
|
Published 19.12.20, 02:01 AM
|
---
The Supreme Court on Friday issued separate notices to stand-up comedian Kunal Kamra and cartoonist Rachita Taneja asking them to show cause as to why they should not be prosecuted for contempt over their remarks against the top court and the Chief Justice of India.
A bench of Justices Ashok Bhushan, R. Subhash Reddy and M.R. Shah, while hearing a batch of petitions seeking contempt proceedings against the two, posted the matter for further hearing after six weeks.
However, the bench exempted Kamra and Taneja from personally appearing before it. Under the Contempt of Court Act, it is mandatory for the alleged contemnor to be present in court during the hearing unless granted an exemption.
In the case of Kamra, the plea for contempt was initiated by Aurangabad-based law student Shrirang Katneshwarkar and Pune-based advocate Abhishek Sharad Raskar.
Attorney-general K.K. Venugopal, the principal law officer of the government, had earlier granted consent for initiating criminal contempt proceedings against Kamra over his tweets on the Supreme Court in November after the top court granted interim bail to Republic TV managing director Arnab Goswami.
Kamra's social media posts were "not only in bad taste but clearly cross the line between humour and contempt of the court", Venugopal had said in response to a request for consent to initiate contempt proceedings.
The impugned tweets by Kamra had said, "Honour has left the building (Supreme Court) long back" and "the Supreme Court of this country is the most Supreme joke of this country".
He had also tweeted a picture of the Supreme Court building dressed in saffron colour with a BJP flag having replaced the Tricolour.
While refusing to withdraw the tweets, Kamra had made an objectionable hand gesture while referring to the CJI.
Another law student had sought contempt proceedings against cartoonist Taneja for three art works allegedly implying that the Supreme Court was acting hand-in-glove with the BJP.
One of the cartoons related to Republic TV's Goswami, another alluding a link between the Supreme Court and the Sangh parivar and the other on the Ayodhya dispute.