Sadhu murder tables turned on Yogi Adityanath
On Tuesday, it was Uddhav's turn to dial Adityanath and express concern about the murder of the sadhus in Bulandshahr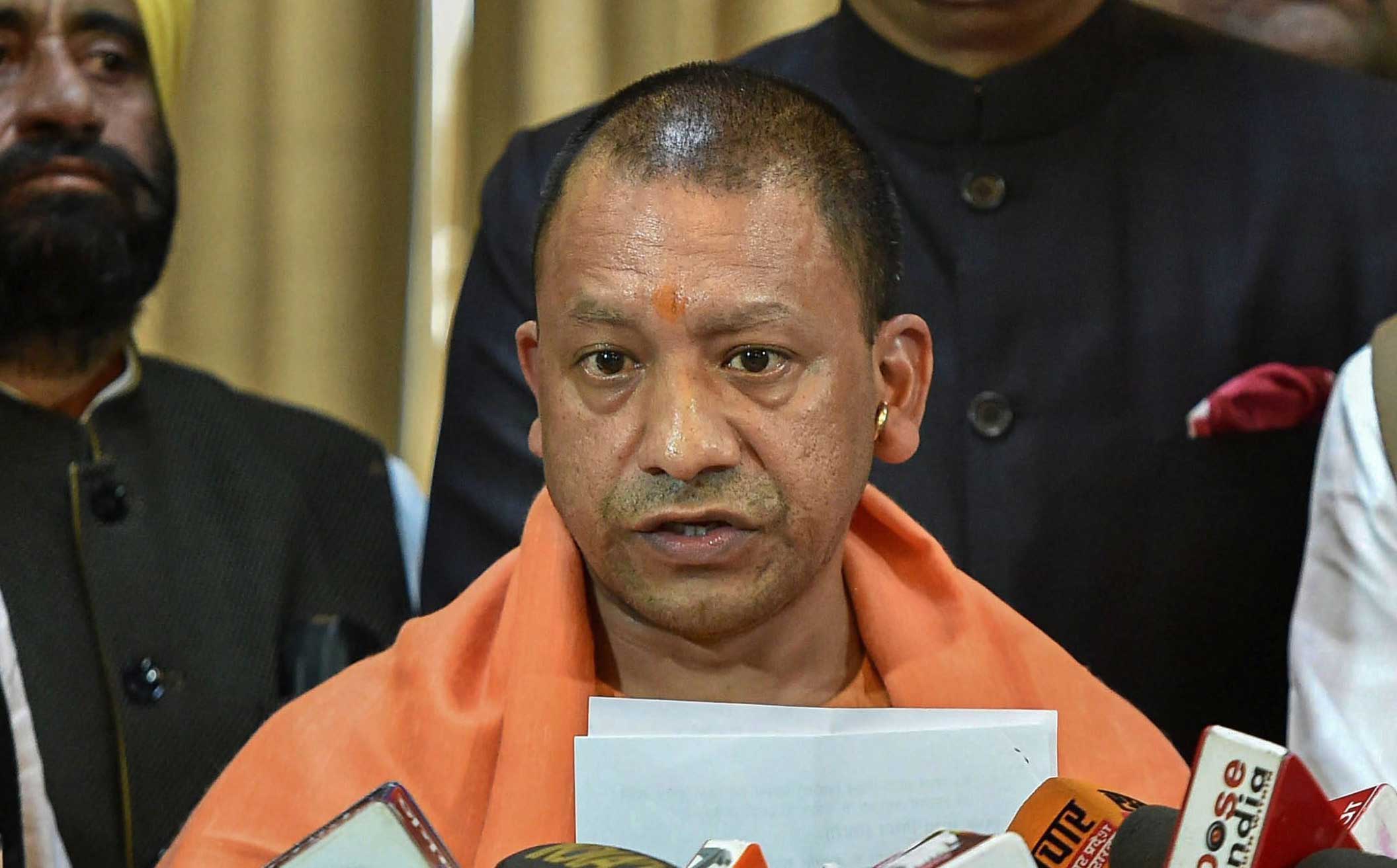 ---
|
Lucknow
|
Published 28.04.20, 09:54 PM
---
Two sadhus who had been managing a temple in a village in Bulandshahr were found dead at the shrine on Tuesday, murdered apparently by a drug addict who has been arrested, police in the west Uttar Pradesh district told reporters.
As senior officials came up with conflicting claims about the grisly crime, what stood out, however, was the personal silence of chief minister Yogi Adityanath, a priest turned politician who wears saffron.
The BJP leader's silence stood out all the more after he had tweeted on April 20 that he had spoken to his Maharashtra counterpart Uddhav Thackeray calling for "strict action" on the recent mob lynching of two sadhus in Palghar.
On Tuesday, it was Uddhav's turn to dial Adityanath and express concern about the murder of the sadhus in Bulandshahr. Shiv Sena leader Sanjay Raut tweeted: "…Instead of doing politics when such an inhuman incident takes place, we should work together to punish the criminals."
A press release from Adityanath's office and the Uttar Pradesh information department said the chief minister had asked for a "detailed report" on the Bulandshahr murders.
Police in Bulandshahr said Sewa Das, 55 and Jagan Das, 45, were found in a pool of blood in the Shiv Mandir in Pagauna village in Anupshahar when villagers visited the temple on Tuesday morning to offer prayers. The two sadhus had been living in the temple for more than 10 years and managing it as priests-cum-caretakers.
"We arrested Raju (Kumar) alias Murari, a villager from Pagauna, from an adjoining village in an inebriated condition. He had stolen the tongs (chimta) of the sadhus two days ago and the sadhus had scolded him," Santosh Kumar Singh, senior superintendent of police, Bulandshahr, told reporters at the spot. "Last night, he took a sword after consuming cannabis and killed both the sadhus," the SSP added.
A villager in Pagauna suggested that Raju, the accused, may have been made a scapegoat. "The sadhus were very strong, compared to Raju. It is easy to make him a scapegoat because he is an alcoholic. He is not a drug addict," the villager, who asked not to be named, told local reporters.