Riot relief delay rap on Gujarat
Supreme Court raps Gujarat govt for sitting on its April 22 order to pay compensation to a gang-rape victim of the 2002 riots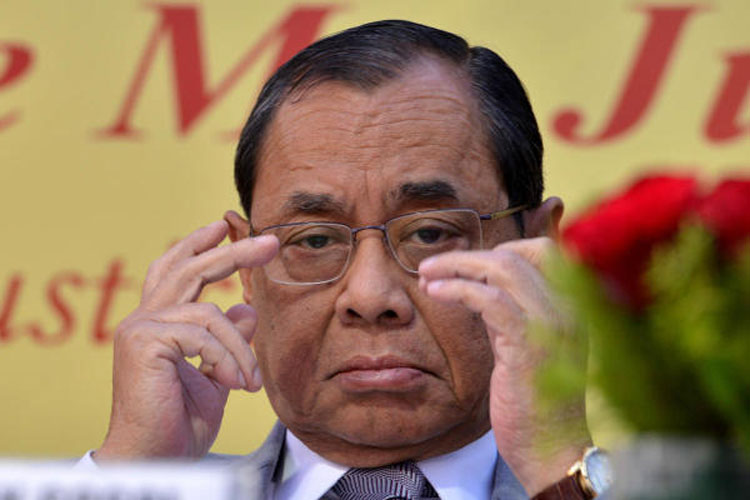 Chief Justice of India Ranjan Gogoi
Picture: Prem Singh
---
New Delhi
|
Published 30.09.19, 10:24 PM
|
---
The Supreme Court on Monday got the Gujarat government to undertake to pay Rs 50 lakh to a gang-rape victim of the 2002 riots and give her a job "within two weeks", rapping the state for sitting on its April 22 order granting the same compensation.
"Why haven't you paid the compensation so far in terms of our order?" Chief Justice Ranjan Gogoi asked solicitor-general Tushar Mehta, who appeared for the Gujarat government.
Mehta said the state wanted to seek a review of the April 22 order, and had therefore delayed its execution. He sought at least another four weeks.
But the chief justice said: "Even two weeks is more than enough."
While recording the state's undertaking, the bench added at Mehta's request that the directive was being issued in the "peculiar facts and circumstances" of the case, lest the Rs 50-lakh award become a precedent for all rape cases.
The bench, which included Justices S.A. Bobde and Abdul Nazeer, was hearing a contempt petition from the victim, filed by her advocate Shobha Gupta. The woman was aged 21 and five months pregnant when she was gang-raped by a mob that killed seven of her relatives.
After Monday's court order, her husband accused the Gujarat government of "not providing any assistance" all these years, PTI reported. "The Supreme Court in April ordered compensation within 15 days. It's been more than five months but the state government did not contact us even once," he said.
He said his family had sent two notices to the Vijay Rupani government, reminding it of the apex court order, but it did not even reply. "Let's see what the state government does now."