2020 a year of decline, says Swedish watchdog
Research organisation declares India as an 'electoral autocracy'
New ranking suggests the country is as autocratic as Pakistan when it comes to censorship and worse than Bangladesh and Nepal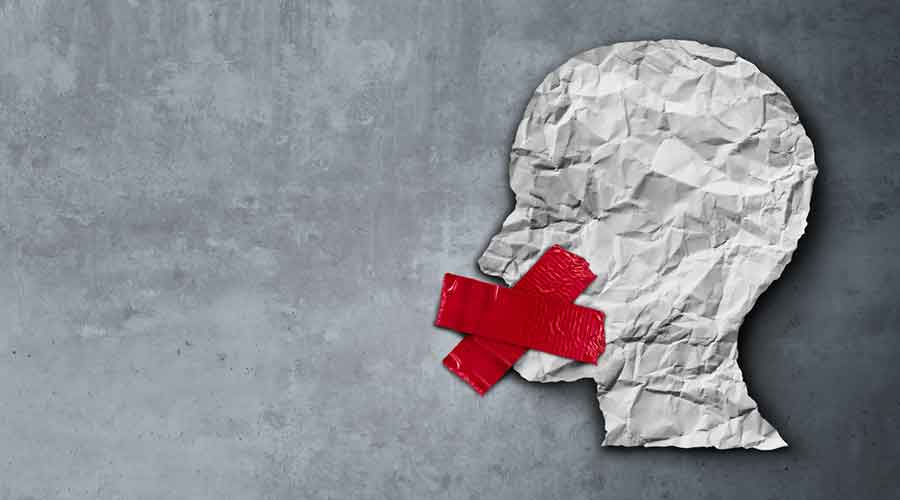 "India's autocratisation process has largely followed the typical pattern for countries in the 'Third Wave' over the past ten years: a gradual deterioration where freedom of the media, academia, and civil society were curtailed first and to the greatest extent."
Shutterstock
---
New Delhi
|
Published 11.03.21, 05:07 AM
|
---
The V-Dem Institute, an independent research organisation based in Sweden, has declared India an "electoral autocracy", downgrading the world's largest democracy from the 2019 ranking.
The new ranking suggests India is as autocratic as Pakistan when it comes to censorship and worse than Bangladesh and Nepal. In 2019, India was counted among the 10 autocratising countries.
The development comes a week after the democracy watchdog Freedom House, mostly funded by the US government, dropped India from the list of "free" countries and designated it as "partly free".
The report of the V-Dem (Varieties of Democracy) Institute, which conceptualises and measures democracy through what is said to be one of the largest-ever social science data collection efforts, was released on Wednesday in the presence of Sweden's deputy foreign minister Robert Rydberg.
Billing 2020 as another year of decline for liberal democracy, the new report stated that "a major change is that the world's largest democracy turned into an electoral autocracy: India with 1.37 billion people".
Autocratisation, according to the report, typically follows a similar pattern across very different contexts.
"Ruling governments first attack the media and civil society, and polarise societies by disrespecting opponents and spreading false information, then undermine elections," the report said.
India is no longer a democratic country. pic.twitter.com/iEwmI4ZbRp

— Rahul Gandhi (@RahulGandhi) March 11, 2021
In the India chapter, the report detailed the downward trajectory. "India's autocratisation process has largely followed the typical pattern for countries in the 'Third Wave' over the past ten years: a gradual deterioration where freedom of the media, academia, and civil society were curtailed first and to the greatest extent."
On the V-Dem Institute's scale, India recorded a 23 percentage-point drop from 2013 to 2020-end, "making it one of the most dramatic shifts among all countries in the world over the past 10 years, alongside autocratising countries like Brazil, Hungary, and Turkey".
The unkindest cut for the Narendra Modi government was the comparison with Pakistan. "India is, in this aspect (censorship), now as autocratic as is Pakistan, and worse than both its neighbours Bangladesh and Nepal. In general, the Modi-led government in India has used laws on sedition, defamation, and counter-terrorism to silence critics," the report said.
The report referred to the constraints imposed by the Modi government on civil society, the weakening of secularism under its watch with particular reference to the Citizenship Amendment Act, the use of the UAPA to harass, intimidate and imprison political opponents, people mobilising to protest government policies and silence dissent in academia, and the repression of civil society organisations.
"Meanwhile, civil society organisations aligning themselves with the Hindutva movement have gained more freedom," the report said.