India powers surge in global autocracy
'It is on the verge of losing status as a democracy due to shrinking space for media and civil society'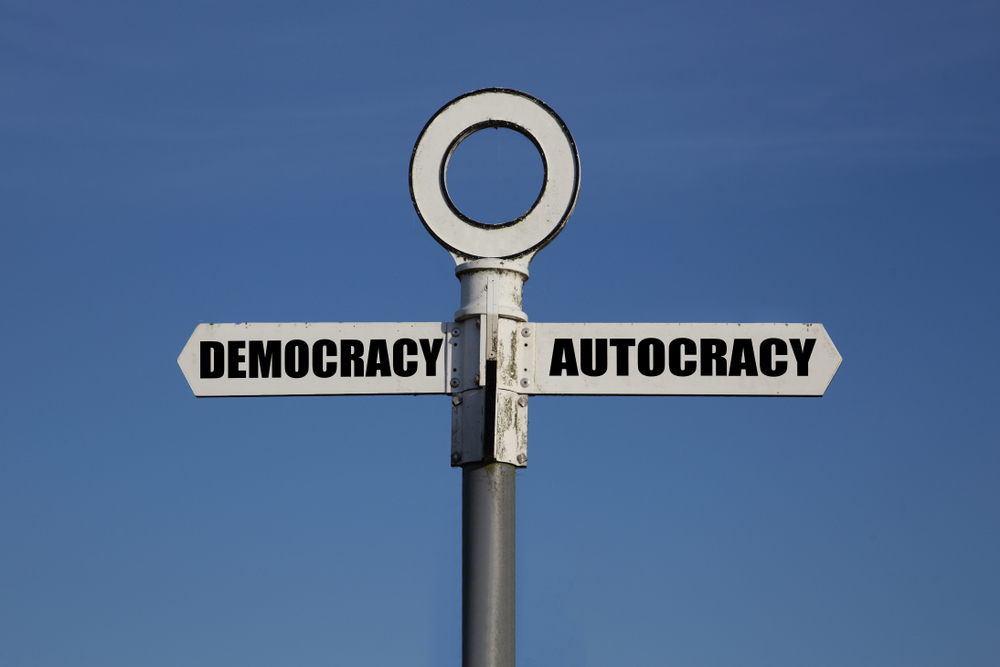 India has also been put among the top 10 autocratising countries.
(Shutterstock)
---
New Delhi
|
Published 26.05.20, 12:06 AM
|
---
More people are living under autocracies than under democracies across the world and India's "steep decline" on democratic traditions despite electoral politics is a contributing factor to the global surge in autocratisation.
India has also been put among the top 10 autocratising countries.
This is one of the conclusions of a study brought out by the V-Dem Institute — an independent research project based in the political science department at the University of Gothenburg, Sweden.
"India has continued on a path of steep decline, to the extent that it has almost lost its status as a democracy. The United States — former vanguard of liberal democracy — has lost its way," the report says in its preface on the world's largest democracy and the world's "oldest" democracy, as Prime Minister Narendra Modi has often described the two countries.
The report published in March counts autocracies in 92 countries that together account for 54 per cent of the global population, and says such a surge in autocratisation is being seen for the first time since 2001.
Major G20 nations and all regions of the world are part of what has been billed as the "third wave of autocratisation", with Brazil, India, the US and Turkey among the countries affected.
These are major economies with sizeable populations, "exercising global military, economic and political influence".
Latin America is back to a level last recorded in the early 1990s, and Eastern Europe and Central Asia are at post-Soviet Union lows.
The report says that India is on the verge of losing its status as a democracy "due to the severely shrinking space for the media, civil society and the Opposition under Prime Minister Modi's government".
India is among countries that have autocratised the most in the past 10 years -- the others being Hungary, Turkey, Poland, Serbia and Brazil.
The report likens the situation in India, Brazil and Poland to Hungary -– the first member of the European Union ever to host an electoral authoritarian regime.
"Similar to Hungary, the developments in Poland, Brazil and India suggest that the first steps of autocratisation involve eliminating media freedom and curtailing civil society," it says.
"Early warnings include the Polish media laws in 2015-16, the increasing media bias during the years before the Brazilian far-Right populist Bolsonaro came to power, and the dive in press freedom along with increasing repression of civil society in India associated with the current Hindu-nationalist regime of Prime Minister Narendra Modi."
India's official position on such reports has usually been to ignore or dismiss them, resting on the laurels of its status as an electoral democracy and home to the world's largest elections.