RBI chief Saktikanta Das 'corrupt', says Swamy
The Rajya Sabha member says he would have chosen former IIM-B professor R. Vaidyanathan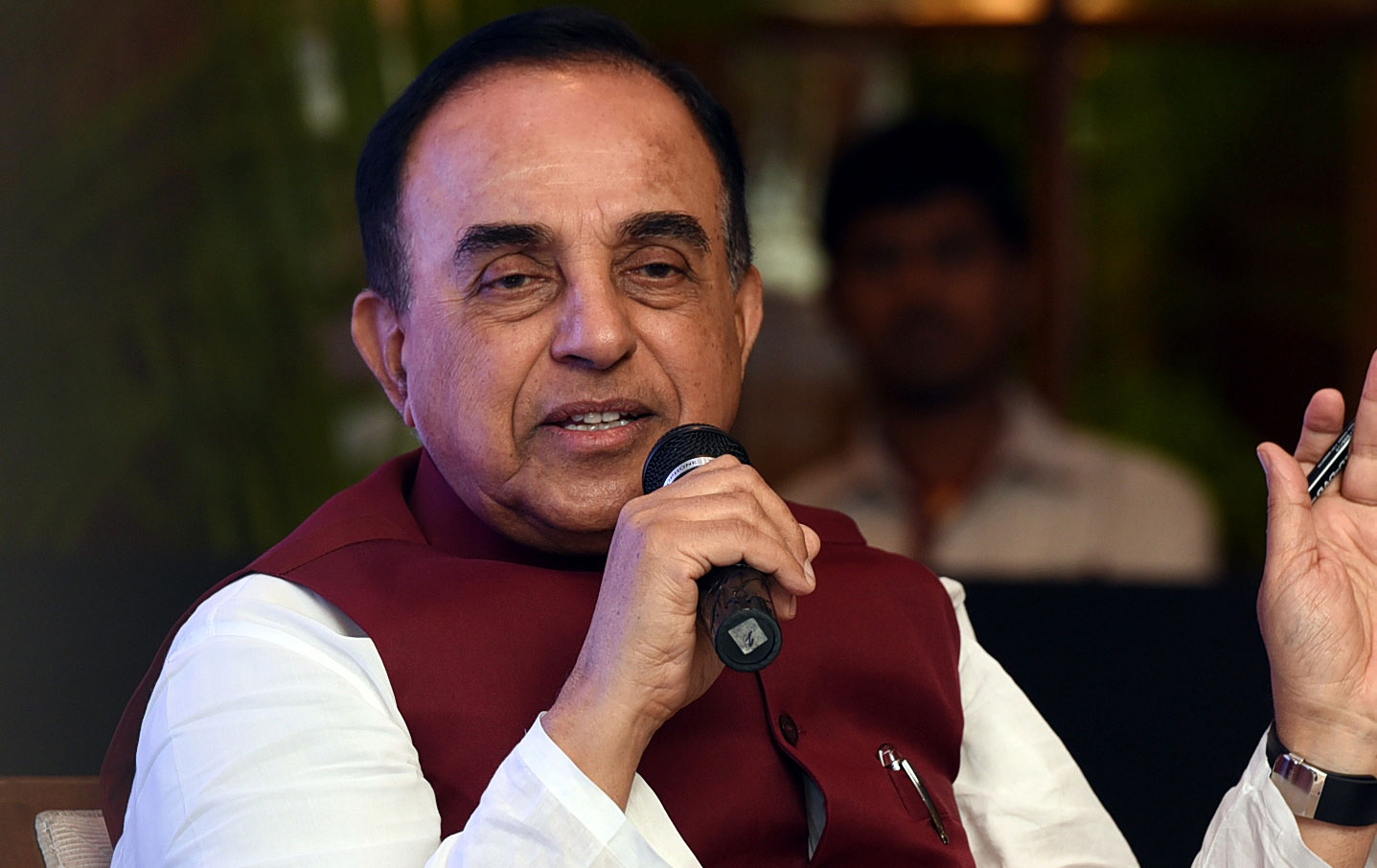 Subramanian Swamy
Telegraph file picture
---
Hyderabad
|
Published 22.12.18, 08:47 PM
|
---
BJP MP Subramanian Swamy on Saturday alleged that Reserve Bank of India governor Shaktikanta Das was "highly corrupt" and said his appointment to the central bank was a "surprise".
"The new governor (of RBI) is highly corrupt. I got him removed (from the finance ministry). I am calling Shaktikanta Das a corrupt person. I am surprised that the man I got removed from the finance ministry for corruption was brought in as governor," Swamy said at an interactive session at the Indian School of Business here.
Das was appointed RBI governor on December 11, a day after Urjit Patel resigned.
Asked who he thinks should head the central bank, the Rajya Sabha member named a former professor of the Indian Institute of Management, Bangalore.
"Professor R. Vaidyanathan, former professor of finance (IIM-B), would have been much better. He is also an old Sangh man. He is our man," Swamy said.
Asked about the 2019 general election, Swamy said the BJP would return to power as "there is no anti-incumbency" against the Narendra Modi government.
To a question on Congress president Rahul Gandhi, Swamy said he could not become Prime Minister because he held British citizenship, repeating a claim he had made in 2016 and which Rahul had rejected. Herald stab
The BJP on Saturday seized on Delhi High Court's order in the National Herald case to slam the Congress, accusing the Gandhi family of government land theft and demanding a clarification from Rahul, reports our special correspondent.
Law minister Ravi Shankar Prasad was fielded to use the court's order on Friday asking the publishers of the Congress-linked National Herald to vacate Herald House in Delhi within two weeks.
"The Delhi High Court order has made this clear that in the name of Herald House, public property was being looted by one family," Prasad said.
Seeking to paint Sonia Gandhi and Rahul as corrupt, Prasad alleged that property worth Rs 5,000 crore of the National Herald was transferred to the family-owned Young Indian trust for Rs 50 lakh.