Trust vote won, Gehlot blames Modi and Shah
Rajasthan CM contested BJP leaders' allegation that the state had suffered amid the pandemic only because of intra-Congress feuding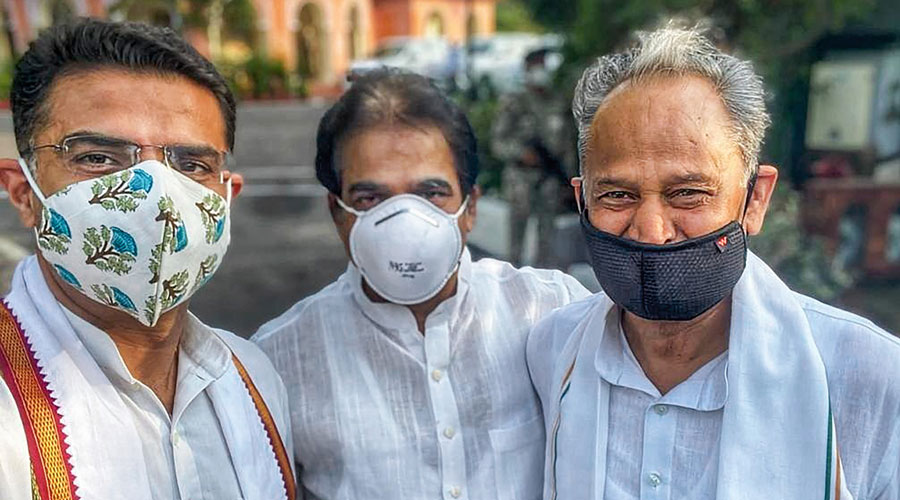 ---
---
Rajasthan chief minister Ashok Gehlot on Friday laid the entire blame for the recent political instability in the state on Prime Minister Narendra Modi and Union home minister Amit Shah, stressing their dubious record while glossing over the rifts within the Congress that had triggered the crisis.
Gehlot, who won the confidence motion by a voice vote in the Assembly after Opposition members desisted from demanding a division, contested BJP leaders' allegation that the state had suffered for over a month amid the pandemic only because of intra-Congress feuding.
Senior BJP leaders Gulab Chand Kataria, Satish Punia and Rajendra Rathore accused the chief minister of weaving a false narrative by blaming them and the central government for the turmoil.
Gehlot, however, stuck to his tactic of attacking the BJP and minimising any reference to Sachin Pilot and his group of rebels, the compromise engineered by the high command having tied his hands.
He asked the state BJP leaders to worry about the "two-man rule in the country" and warned them about their own fate if democracy failed to survive. The crisis was "a conspiracy by your high command", he told Kataria.