Rahul visits Alwar gang-rape victim
Congress president promised justice and stringent action against the culprits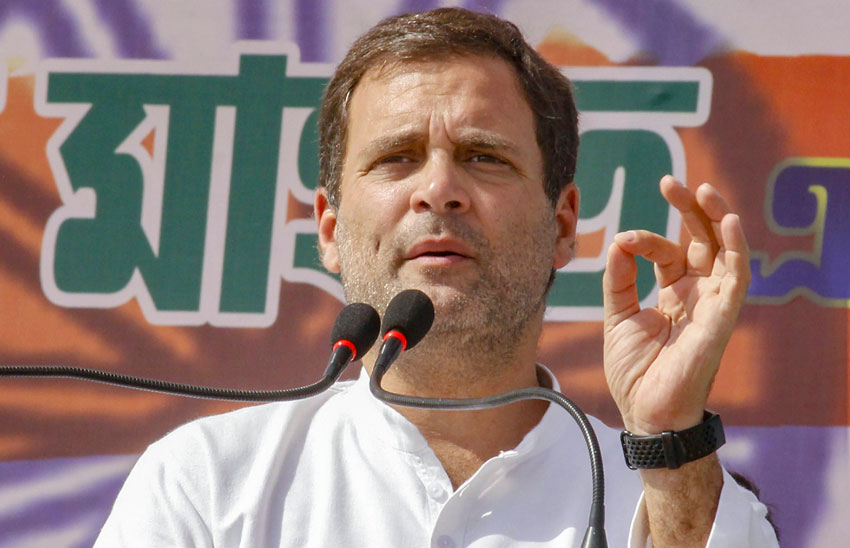 ---
---
Congress president Rahul Gandhi on Thursday visited the Dalit woman who was gang-raped at Thanagazi in Rajasthan's Alwar district and promised justice and stringent action against the culprits.
Rahul, who was to address public rallies in Uttar Pradesh and Bihar, flew to Alwar first and went straight to the victim's house to meet her family.
"I have not come here to indulge in politics… this was an emotional issue for me," he told reporters. "As soon as I heard about the incident, I called Ashok Gehlotji. This is not a political issue for me.… I have met the victim's family and they have sought justice. It will be done."
The state government had come under fire for the local police's delay in registering an FIR following the assault late last month.
Rahul promised stringent action against the culprits. "I want to send across a message, not just in Alwar or in Rajasthan but in the entire country, that such behaviour against our sisters and mothers will not be tolerated," he said.
He was accompanied by chief minister Ashok Gehlot, deputy chief minister Sachin Pilot, AICC state in-charge Avinash Pande and the Congress candidate from Alwar in the Lok Sabha poll, Jitendra Singh.
Gehlot said the state government had taken several decisions to prevent crimes against women in the aftermath of the Alwar incident and offered the victim a government job. He also said instructions had been issued to register FIRs in such cases without any delay.