Question on Chinese connections stare as Adanis
Are you recklessly endangering the security of critical Indian assets by your dependence on a business group that is vulnerable to being influenced by China and North Korea, Congress asks govt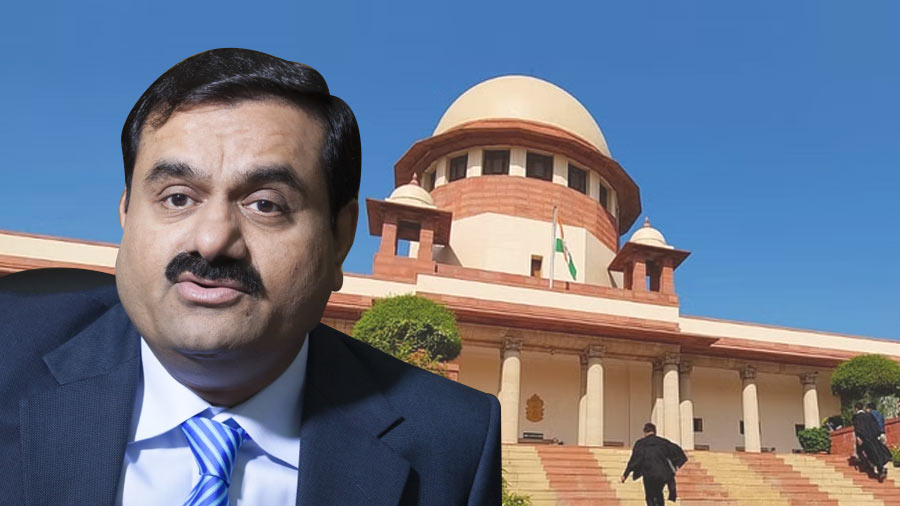 Gautam Adani.
File picture
---
New Delhi
|
Published 04.03.23, 04:06 AM
|
---
The Congress on Friday expressed concern about the Chinese connections of the Adani group, which has control of critical Indian infrastructure such as ports and airports and is also a player in the defence sector in relation to drones, small arms and defence electronics.
"A Chinese national, Chang Chung-Ling (aka Lingo-Chang) has been a director in several Adani group companies along with Vinod Adani and has also made an appearance in the Panama Papers," Congress communications chief Jairam Ramesh said.
The Panama Papers are leaked documents that contain personal financial information about many wealthy individuals and public officials and allegedly show that some of them used legal loopholes to commit tax fraud or tax evasion.
"In December 2017, South Korea seized the Panama-registered oil tanker Koti for transferring petroleum products to a North Korean tanker in violation of UN sanctions," Ramesh said.
"It emerged that the Koti, which South Korea subsequently scrapped, was owned by Chang Chung-Ling's sons Chien-Ting Chang and ChienHuan Chang. The Koti and the Koti Corporation are both on UN and US sanction lists.
"There are deeper links with the Adani Group: ChienTing Chang is also known to be an owner of PMC Projects that helped construct Mundra and other Adani group ports."
Continuing his HAHK (Hum Adani Ke Hain Kaun) series of questions, Ramesh asked: "What is Chang ChungLing's exact relationship with the Adani family? What influence do the governments of China and North Korea have over a group that controls strategic Indian assets and has a close relationship with India's Prime Minister?
"Are you recklessly endangering the security of critical Indian assets by your dependence on a business group that is vulnerable to being influenced by China and North Korea?"
Ramesh continued: "The Koti's UN sanctions-busting voyage was part-financed by the Hong Kong-registered Firstec Maritime, a firm owned by the Shanghai Adani Shipping Company as well as by Chien-Ting Chang and Chien-Huan Chang.