Priyanka starts Ganga Yatra from Allahabad
Yatra to end in Varanasi on Wednesday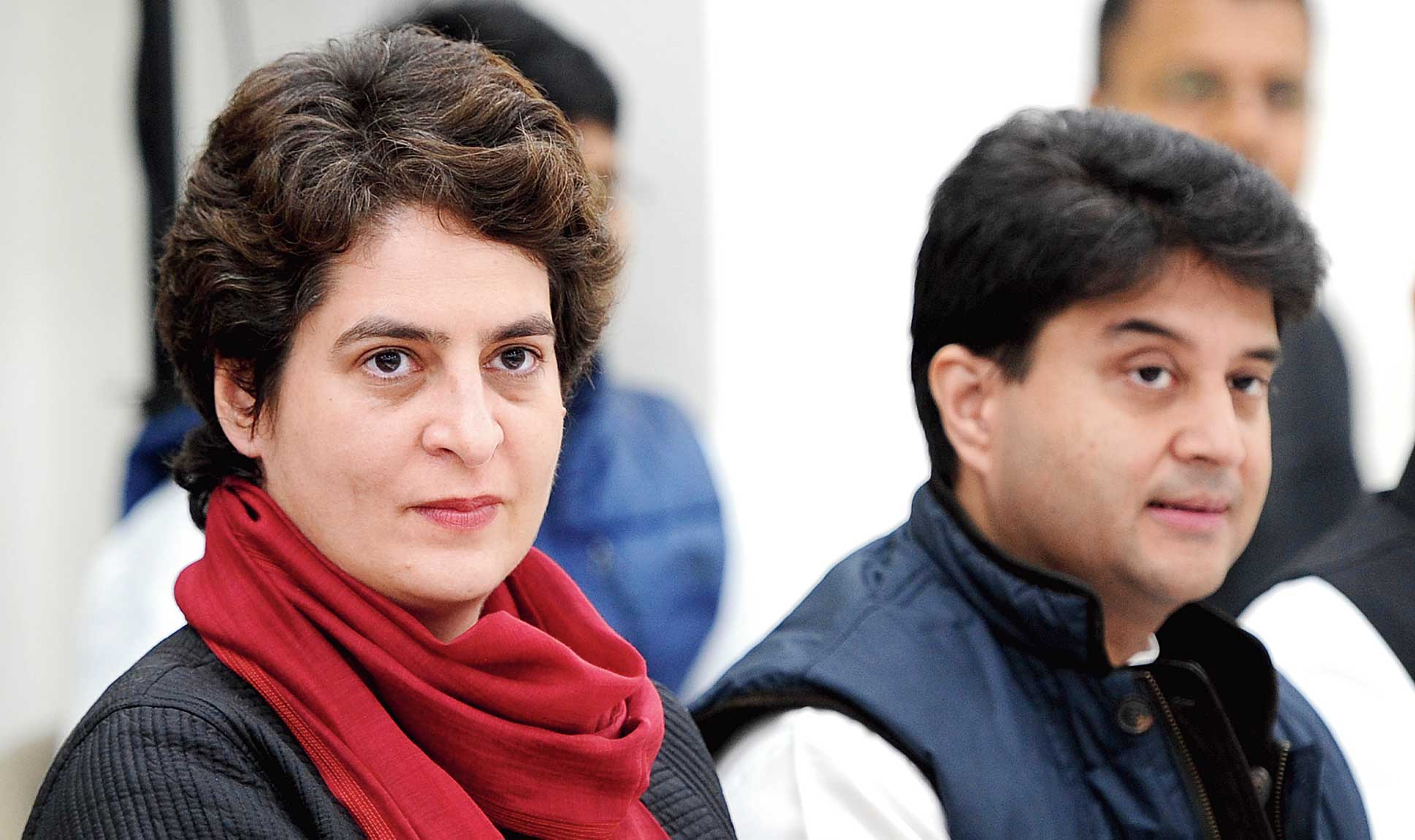 ---
---
Congress leader Priyanka Gandhi this morning started her campaign boat ride in Uttar Pradesh from Allahabad.
The Congress general secretary's 100km "Ganga Yatra" will end in Varanasi on Wednesday and will be punctuated by over two dozen halts, during which she will get ashore to visit villagers living on the banks.
The last tweet that Priyanka's handle put out before the yatra carried a picture of a room in Swaraj Bhavan in Allahabad. The tweet, that was in Hindi, said: 'Sitting in the courtyard of Swaraj Bhawan, the room is visible where my grandmother was born. My grandmother would speak to me at night and tell me the story of Joan of Arc. The words still echo in my heart. 'Be fearless and all will be good', she used to say.'
State Congress vice-president R.P. Tripathi recently wrote to the chief election commissioner last Thursday seeking permission for the programme and the letter mentioned: "There are programmes during this journey where people of the areas would welcome her."
State Congress general secretary and spokesperson Dwijendra Tripathi said it was important for Priyanka to start her campaign with a journey down the Ganga. "The BJP has converted Hindutva into a political slogan. It has not spared any religious symbol, not even the Holy Ganga, in its efforts to grab power. Priyanka's waterway journey becomes very important in this situation," he said.
Modi has since 2014 been claiming that "Mother Ganga" had summoned him to contest the general election from Varanasi. He recently added that Shiva had assigned him the job of renovating the Kashi Vishwanath temple in the constituency. "She (Priyanka) will meet lakhs of people who live on the Ganga's banks and learn their perspective of the holy river, which is not only a religious symbol for them but also a source of livelihood," Dwijendra said.
He threw a challenge to the BJP. "Modi and his finance minister, Arun Jaitley, have been blaming Nehru for certain things. We are eagerly waiting to hear their remarks on Priyanka's journey down a waterway developed by the Modi government — one that would remain dry six months a year," he said.
Jaitley had on Thursday said that Nehru was "the original sinner" who had paved the way for China to block the UN's effort to designate Jaish-e-Mohammed chief Masood Azhar as a global terrorist this week.