Pradhan Mantri Kaushal Vikash Yojana has placed less than 50 per cent youth in the past 6 years
Academics said this was not surprising because the Short-Term Training programme was superficial, short and often at odds with the industry's demands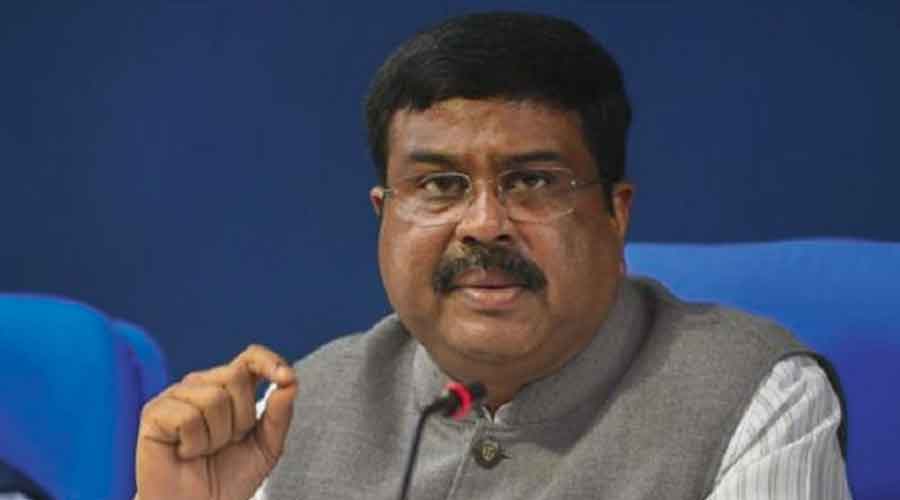 ---
New Delhi
|
Published 03.08.21, 01:24 AM
|
---
Placements for youths certified under the Centre's flagship skill development programme over the past six years has been less than 50 per cent against the target of 70 per cent, the government has told Parliament.
Academics said this was not surprising because training under the Short-Term Training programme of the Pradhan Mantri Kaushal Vikash Yojana was superficial, short and often at odds with the industry's demands.
Skill development minister Dharmendra Pradhan has informed the Lok Sabha that 65.95 lakh candidates had enrolled under the programme, of whom 52.46 lakh got certified and 23.25 lakh received placements. This means only 44.3 per cent of those certified got jobs.
Under the programme, private centres called "vocational training providers" (VTPs) train the youths with funds from the skill development ministry. The last 20 per cent of the tranche of funds is released only if 70 per cent of those certified by a VTP get placements.
The government has been running the Yojana since 2015. It provided Rs 8,000 per trainee to the VTPs in 2015 and 2016, the sum rising to Rs 15,195 in the second phase (2016 to 2020) and to Rs 22,770 under the third phase that began a year ago.
The government spent an estimated Rs 5,903 crore on the scheme till 2020, with Rs 5,278 crore of it spent in the three financial years: 2017-18, 2018-19 and 2019-20.
Under the programme, a youth has to undergo 150 to 300 hours of training, depending on the vocation.
Labour economist Santosh Mehrotra said the placement rate was poor because the training did not meet industry's expectations. He said most of the trainees lack education beyond Class X or Class XII and therefore have no "solid foundational knowledge on any subject".
"The three to four months' skill training given to them fails to equip them with the confidence to handle any job. That's why formal industry is reluctant to recruit them," Mehrotra said.
He said the unorganised sector mainly provided placements against low salaries that often failed to meet the recruits' living expenses and forced them to drop out.
According to the government, the average monthly salary for the scheme's certificate holders has been Rs 8,500.
Economist Sunil Ray, former director of the A.N. Sinha Institute of Social Studies, Patna, said the scheme was "not economically sustainable".
"Compared with the expenditure, the benefit in terms of training and placement is low.... This scheme has become a white elephant," Ray said.
He said the main problem was that the government had not done a thorough mapping of the skills required in the different regions of the country.
"The government decided the skill sets from its end.... First, it should do a skill mapping (to identify) those skills that are required," Ray said.