Political legacy of Biju Patnaik revisited
Naveen underscored the importance of service and self-esteem which his father, who was twice the chief minister of the state, followed all his life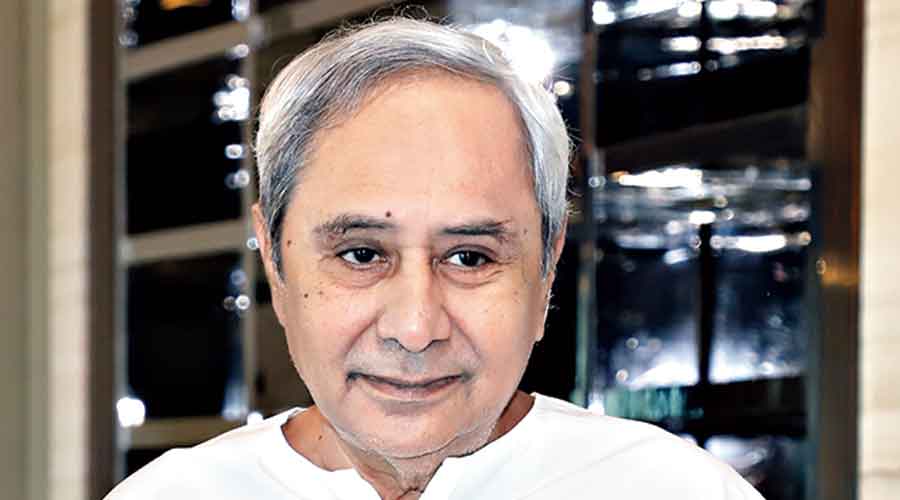 ---
---
The political legacy of Odisha's legendary chief minister, Biju Patnaik, father of present incumbent Naveen Patnaik took the centre-stage on Friday as Naveen called upon people to keep alive his father's core ideology of "service and self-esteem" on the leader's 105th birth anniversary.
Leading the state in paying tributes to Biju Babu as the late leader was fondly called by friends and colleagues, Naveen underscored the importance of service and self-esteem which his father, who was twice the chief minister of the state, followed all his life.
"Offered floral tribute to the legendary statesman, great freedom fighter, visionary leader and the architect of modern #Odisha, #BijuBabu on his birth anniversary. He will continue to guide and inspire all of us," Naveen tweeted.
The day was marked by cycle rallies and mini marathons organised by the young followers of Biju Babu after whom the state's ruling party, Biju Janata Dal, has been named. The state government observed the day as "Panchayati Raj Day" as Biju Patnaik was instrumental in decentralising power to the grassroots level.
Biju Babu was also a pioneer in the field of empowerment of women. He was the first leader in the country to reserve 33 per cent seats for women in the three-tier panchayat elections during his tenure as the chief minister between 1990 and 1995. His younger son and present chief minister Naveen enhanced the women's quota to 50 per cent in the panchayats and urban local bodies polls when he came to power. He is now campaigning for implementation of 33 per cent reservation for women in state Assemblies and Lok Sabha polls.
Addressing a function on the occasion Naveen said that Biju Patnaik was the epitome of Odia pride and dedicated his life to the service of the people while maintaining Odia "Swabhiman" (self-esteem). He said that the state was making progress by following the ideals of Biju Patnaik.
The Odisha government's department of sports and youth services organised a mini marathon at the Kalinga Stadium here to mark the 105th birth anniversary of the leader. Sports minister Tarun Kanti Behera flagged off the marathon in presence of hockey legend and BJD leader, Dilip Tirkey.
The ruling BJD's youth and students wing also took out a mass cycle rally from Biju Babu's birthplace in Cuttack to Bhubaneswar. The rally starting from Anand Bhavan in Cuttack culminated near Bhubaneswar airport.
Naveen inaugurated India's first World Skill Centre (WSC) at Mancheswar Industrial Area in the evening to mark his father's birth anniversary. With an aim to make Odisha the global capital of trained manpower, each floor of the 18-storey WSC building will be dedicated to different skills and trades.
Meanwhile, tributes poured in from across India on the occasion. Prime Minister Narendra Modi, Odisha governor Gabneshi Lal and many Union ministers took to twitter to pay tribute to Biju Patnaik.