Alok Verma provides papers to CVC accusing Rakesh Asthana of corruption
Verma has again denied all the allegations levelled by Asthana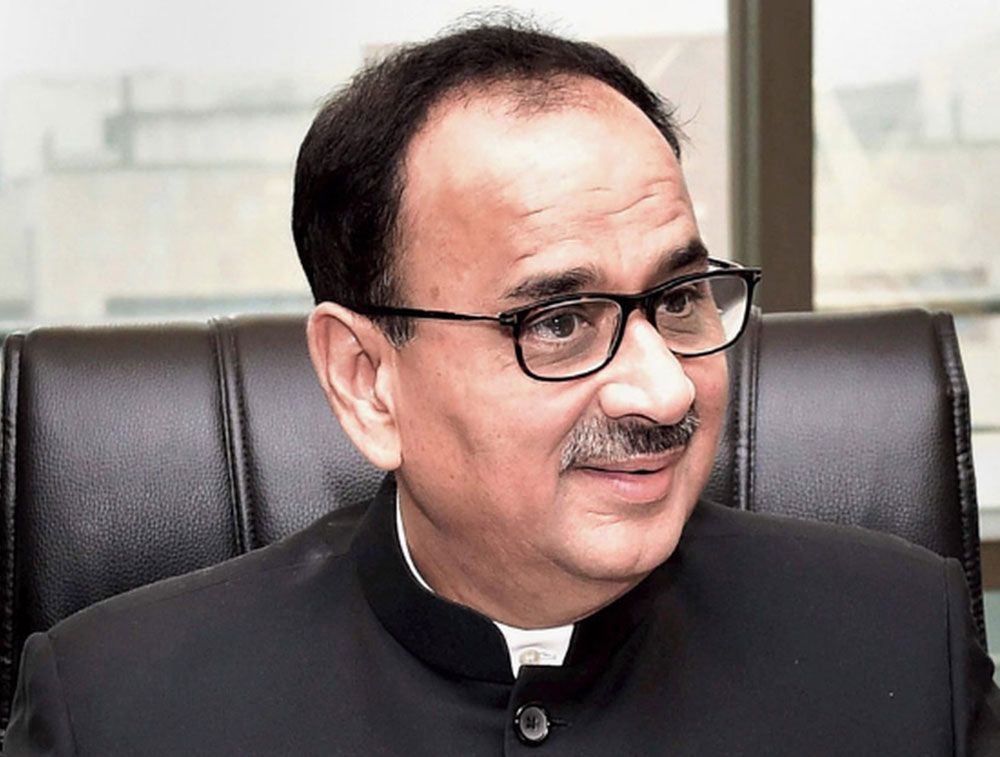 ---
New Delhi
|
Published 09.11.18, 10:14 PM
|
---
Benched CBI director Alok Verma was on Friday interviewed by a panel headed by central vigilance commissioner K.V. Chowdary for the second consecutive day in connection with the bribery allegations levelled by his deputy Rakesh Asthana.
Sources said Verma was quizzed in the presence of retired Judge A.K. Patnaik, who has been appointed by the Supreme Court to supervise the probe.
The investigation has to be concluded in two weeks and a report submitted on November 12.
"During the one-hour examination on Friday morning, Verma again denied all the allegations levelled by Asthana. He also submitted a couple of documents against his deputy accusing him of corruption. The CVC panel asked the director why he did not submit an action-taken report on his secret note against his deputy," said a CVC official privy to the interview.
Verma refused to speak to journalists waiting outside the CVC headquarters.
Hours later, Asthana, who was interviewed on Thursday, reached the CVC office and met some officials.
The government had on October 24 benched the top two CBI officers, who accused each other of corruption and were locked in an ugly public spat for nearly three months.
The midnight action came after the CBI had registered a bribery FIR against Asthana and arrested its DSP in connection with the case.
The two-week time limit set by the Supreme Court ends on Sunday and the CVC is expected to submit its report on Monday.
"The legal department of the CVC will prepare the draft report over the next two days on the findings of the inquiry and send it for vetting by Patnaik," said an official.
The CVC has said no probe can be initiated against Asthana as Verma had failed to furnish an action-taken report despite several reminders.