Orissa HC seeks status report in Pari case
Nayagarh SP directed to provide security to victim's parents who had to leave their native village following an attack by supporters of the suspected accused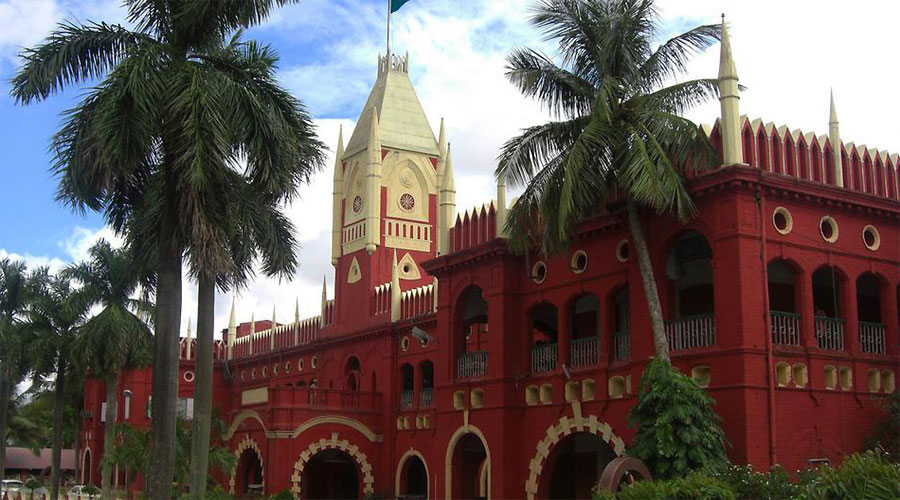 ---
---
Orissa High Court on Thursday directed the police to submit a status report on what action it has taken during the past five months in the case of alleged kidnapping and murder of five- year-old Pari from Nayagarh district.
Based on a petition filed by the president of Bharatiya Bikash Parishad, Surendra Panigrahi, the high court issued the directive and asked the Nayagarh SP to provide security to Pari's parents —Ashok Sahoo and Saudamini.
"We have sought protection for the family of Ashok Sahoo and the high court agreed to it and issued the direction to the superintendent of police of Nayagarh. It has asked him to submit a detailed report on the investigation into the case so far," Panigrahi told The Telegraph.
Both Ashok and Saudamini had to leave their native village Jadupur following an attack by the supporters of the suspected accused in the kidnapping and murder of Pari.
The parishad also demanded a CBI probe into the incident as a senior minister, Arun Sahoo has been accused of shielding the accused involved in the gruesome crime.
"We have urged the court to give a compensation of Rs 25 lakh to Pari's parents. All these issues will come up during the next hearing of the court scheduled to be held on December 16," Panigrahi said.
Union minister Pratap Sarangi on Thursday came down heavily on the Odisha government for failing to arrest the accused. "The state has no moral right to remain in power. It has utterly failed to solve the case and punish the accused involved in the case," he said.
Sources said the special investigation team (SIT), constituted by the government to probe the matter, has intensified its investigation.
On July 14, Pari was kidnapped while playing near her house in her native village in Nayagarh district. A fortnight later, her skeletal remains were found in a decomposed state from the backyard of the house.
Her parents have accused the police of inaction as the people involved in the crime are close to higher education minister Arun Sahoo.