Opposition demands Modi statement on Trump's Kashmir comment
The US President said that Modi had requested his mediation in the Kashmir issue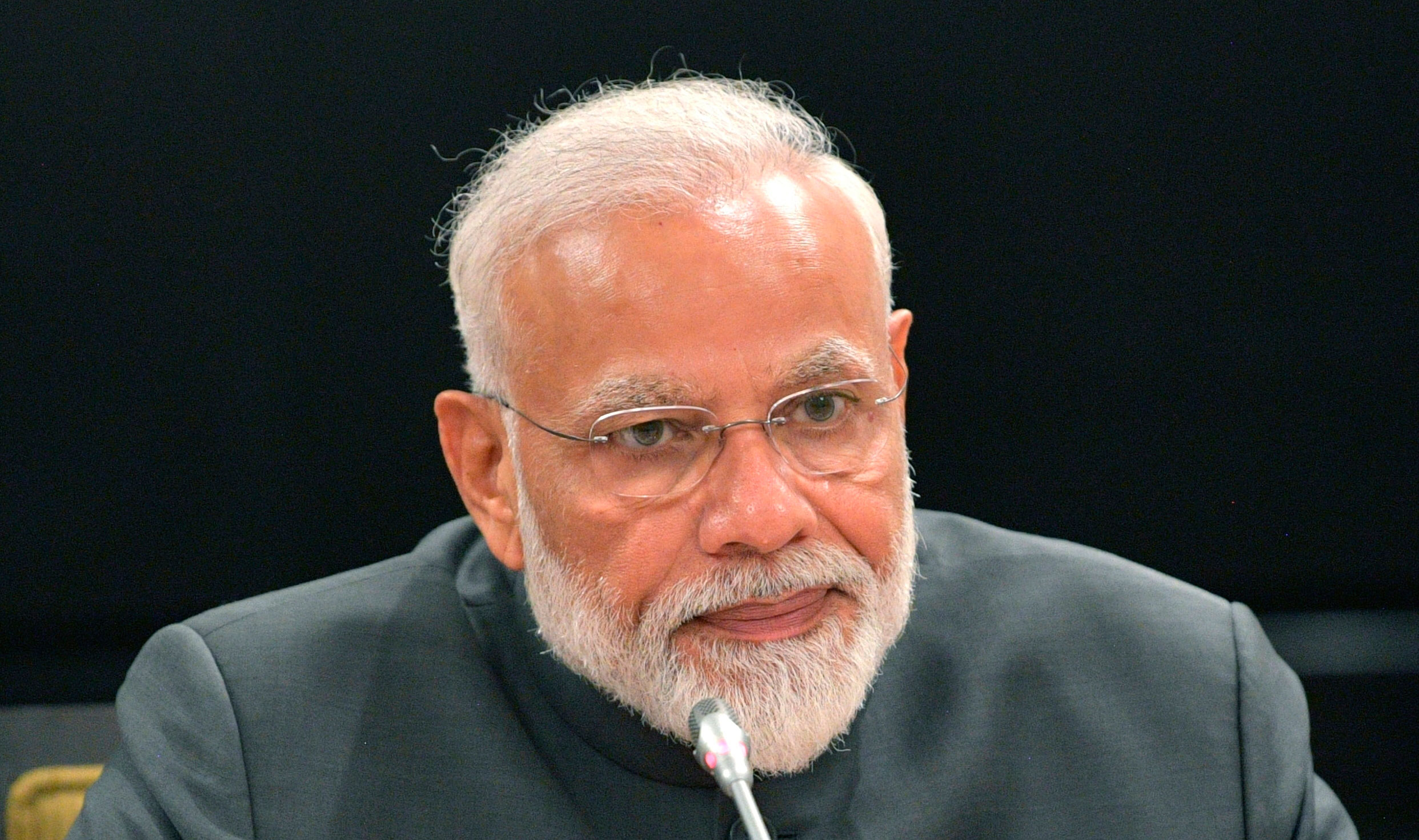 Prime Minister Narendra Modi had met Trump in Osaka for the G20 summit.
AP file photo
---
New Delhi
|
Published 23.07.19, 08:49 AM
|
---
US President Donald Trump's statement rocked both Houses of Parliament on Tuesday. 
The Upper House was adjourned for two hours and the Opposition walked out of the Lok Sabha.
The Opposition demanded a response from the Prime Minister on the statement of the American President who has claimed that Narendra Modi sought his mediation on Kashmir.
Trump was hosting Pakistan Prime Minister Imran Khan when he said: "If I can help, I would love to be a mediator. If I can do anything to help, let me know."
In the Lok Sabha, Congress leader Manish Tewari alleged that Modi had invited Trump to intervene in the matter in Osaka, Japan, when they were attending the G20 summit.
In a similar statement, DMK's T.R. Baalu demanded the Prime Minister come to the House and respond on why a "third party" is interfering in our national policy. 
When external affairs minister S. Jaishankar rose up to speak in the Lok Sabha, chaos took over the House. "No such request has been made by the Prime Minister to the US President," Jaishankar said twice amid the uproar. "It has been India's consistent position that whole outstanding issue with Pakistan is discussed only bilaterally."
In the Rajya Sabha, Anand Sharma said the entire country was shocked last night to hear the US President. He said the statement has "serious consequences for us because we have always maintained, between the two Prime Ministers when the Shimla Accord was reached, that this is a bilateral issue."
CPI's D. Raja said that the statement by the external affairs minister was not enough and the Prime Minister should tell the nation.