On Gandhi Jayanti, urn believed to hold Gandhi's ashes stolen, photo defaced in Madhya Pradesh
Police say the vessel did not have any ashes, defacement would be investigated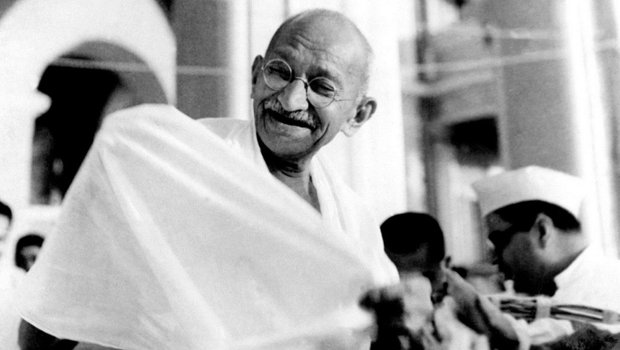 ---
---
An urn supposedly holding Mahatma Gandhi's ashes was stolen and a photograph of India's foremost freedom icon defaced with the word 'rashtra vidrohi' scrawled over it in a Madhya Pradesh museum on October 2, his 150th birth anniversary.
The theft, reported by a Congress leader, was in Bapu Bhawan in Rewa district.
An FIR lodged by the Rewa district's Congress chief Gurmeet Singh said that when he and some Congress workers went to Bapu Bhawan to offer tributes, the urn was missing and the word 'rashtra drohi (traitor)' was written over his photo.
Rewa superintendent of police Abid Khan, however, said the urn didn't have any mortal remains of the Mahatma. "The ashes were not stolen. We were told that the urn was used to take his ashes and the empty urn is now missing. That's all," Khan said. "The Trust (Lakshman Bagh Trust which maintains the museum) should know about what was kept there. We're not inquiring into that matter."
Khan said the police were investigating who defaced Gandhi's photograph.
Gandhi was cremated in New Delhi. His ashes were scooped into several urns and sent across the country for immersion in various rivers.
This year in January, the National Cultural Audiovisual Archives reportedly released a film shot on February 12, 1948, which captured a part of the journey of the Mahatma's ashes. Titled Immersion of Mahatma Gandhi's Ashes in Jabalpur, Madhya Pradesh, the short clip captured the urn being taken in a procession from Jabalpur railway station to the banks of Narmada for immersion.