Odisha zoo offers virtual tour
Though Nandankanan Zoological Park has been opened to general public since October 4, it failed to attract sufficient number of visitors who prefer to keep away for the fear of the pandemic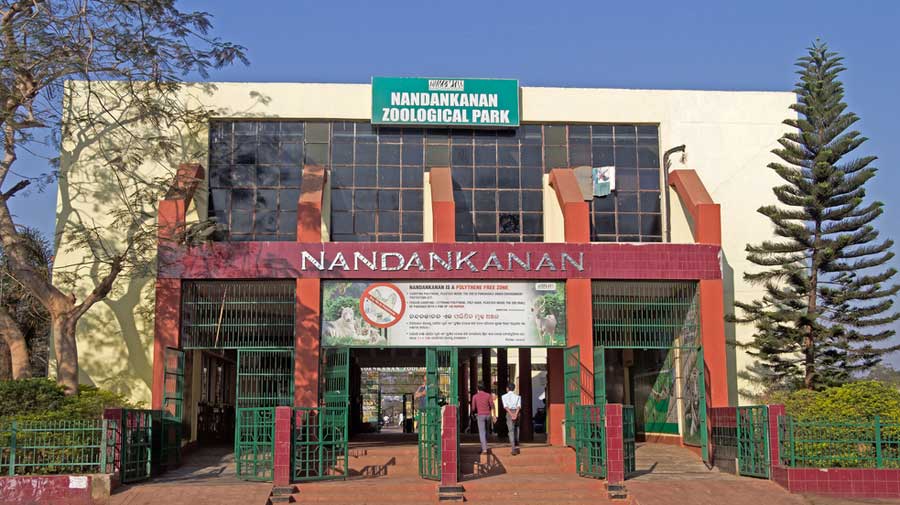 Nandankanan Zoological Park
Shutterstock
---
Bhubaneswar
|
Published 30.10.20, 12:50 AM
|
---
Nandankanan Zoological Park, located on the outskirt of Bhubaneswar, is offering a virtual tour of the park to animal lovers.
The animal lovers, who are unable to visit the park because of the pandemic, can see the captive menagerie of the zoo sitting in their homes through this programme.
Though the zoo has been opened to general public since October 4, it failed to attract sufficient number of visitors who prefer to keep away for the fear of the pandemic.
The park authorities in a tweet said, "Now you can make a virtual tour of Nandankanan staying at home. Go to nandankanan.org-tour or nandankanan.org for an incredible experience."
Deputy director of the zoo, Bimal Prasanna Acharaya, said: "We have already uploaded the activities of each animal, their movement and habitats on the net. One can get the same feelings by watching it on the mobile and on their computer sets. We have also uploaded pictures of the adjoining botanical garden."
The zoo has 3,700 animals, birds and reptiles belonging to 158 species. They are all open for adoption. "The adoption programme was launched in 2008 and we made it online in 2019. It has got a good response. But, this time the adoption programme has also been hit because of the corona induced lock down," said an official.
At Rs 2.5 lakh per year elephant is the costliest animal available for adoption in the zoo. The adoption programme has contributed Rs 21 lakh to the zoo's kitty so far.
The zoo that generates around Rs 15 crore as revenue every year on an average. But it has failed to make any substantial earning this year because of its closure for nearly six months. " We are hopeful that tourist footfall will increase in November and December. However, those visiting the zoo will have to abide by the guidelines of the COVID 19," said an official.