Not in race for Prime Minister's post, says Akhilesh
The Samajwadi Party chief has been urging party members to work towards making Mulayam, his father, the PM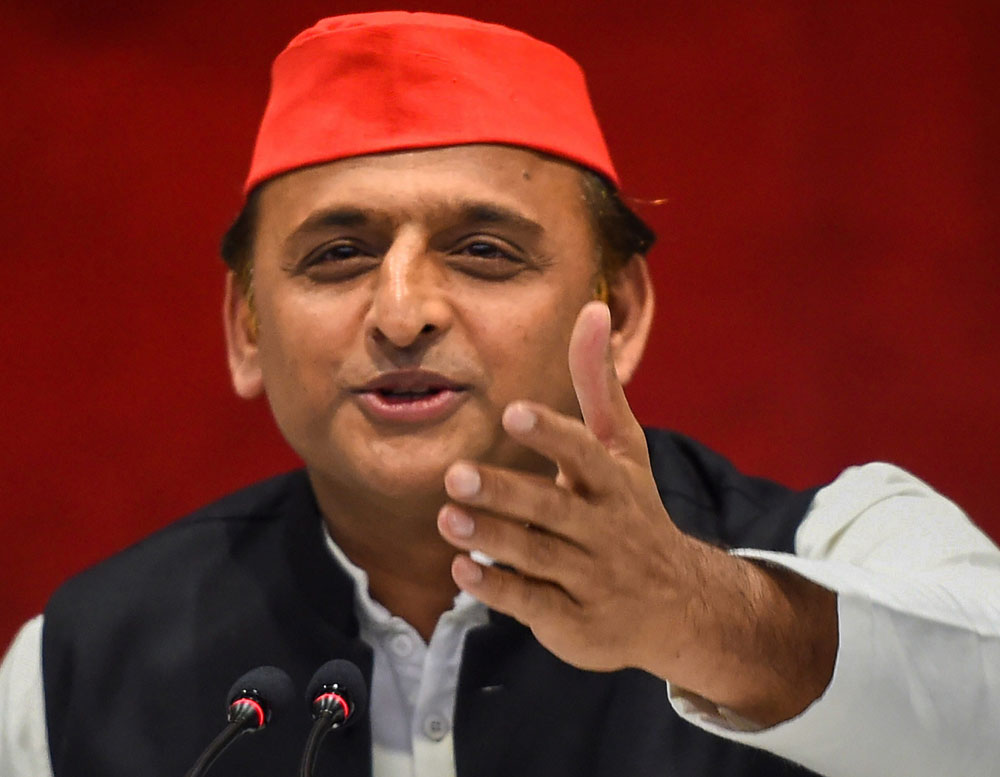 Samajwadi Party president Akhilesh Yadav addresses a press conference at the party office in Lucknow on Monday.
(PTI)
---
Lucknow
|
Published 21.01.19, 09:27 PM
|
---
Akhilesh Yadav on Monday said the Opposition had many potential Prime Ministers, clarified he was not in the race and suggested the BJP choose a new face because the country wanted a replacement for Narendra Modi.
"It is the people who decide a Prime Minister. I can say that the people are looking for a change. So, even the BJP should come out with a new face," the Samajwadi Party president said.
Samajwadi sources claimed that Akhilesh's father and party patron Mulayam Singh Yadav had told them last week that the RSS was toying with the idea of backing Nitin Gadkari for Prime Minister if the BJP fell a little short of majority.
Reporters had asked Akhilesh on Monday who he thought would be the next Prime Minister and whether he was trying to be the "face" of the Opposition.
"I'm not in the race. But I can say that there is no dearth of popular leaders in the Opposition and you will see it when the time comes," he said.
He added that Modi had failed on every front and that the people were "looking for a new PM".
Akhilesh has in recent weeks been urging party members to work towards making Mulayam the Prime Minister.
A week ago, as the Samajwadis and the Bahujan Samaj Party announced their alliance, he had dodged the question whether he would accept Mayawati as Prime Minister.
Akhilesh had shared the dais with leaders of 22 other Opposition parties at a unity show hosted by Bengal chief minister Mamata Banerjee at Calcutta's Brigade Parade Grounds on Saturday.