Nitish Kumar criticises Adityanath's draft population bill
The Bihar chief minister rooted for women's education as the best alternative to bring down the fertility rate and check population growth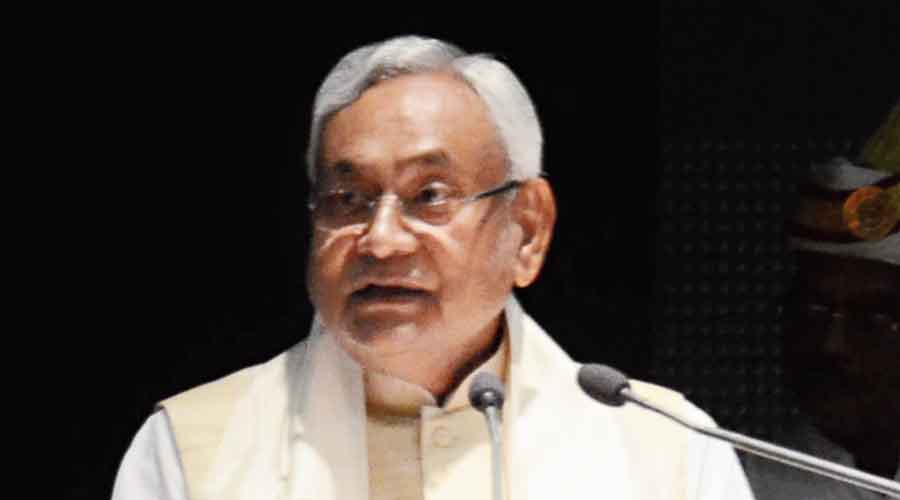 ---
Patna
|
Published 13.07.21, 01:53 AM
|
---
Bihar chief minister and BJP ally Nitish Kumar on Monday appeared critical of his Uttar Pradesh counterpart Yogi Adityanath's draft population bill and asserted that making laws to curb population growth would not work.
Nitish rooted for women's education as the best alternative to bring down the fertility rate and check population growth.
"A state can do whatever it wants to, but my opinion is crystal clear. It is not possible to control population by making laws. Take a look at China or any other country," Nitish told reporters on the sidelines of his Janata Darbar (public interaction) here.
"If women are properly educated then there is so much awakening and consciousness that fertility rate goes down on its own. We researched and surveyed on this aspect and found it was true. It was an Eureka moment for us."
Total fertility rate is the average number of children that would be born to a woman by the time she ends childbearing. Its ideal figure is 2.1, also known as the replacement rate.
"The fertility rate in Bihar was over 4, but it has now come down to around 3. If this is implemented wholly, I am sure that population growth will stop by 2040 and then start declining," Nitish said.
"We believe in how to bring a decline in the fertility rate. It will affect everybody, irrespective of any community. If women are educated, fertility rates are low across communities," Nitish added.
Asked about the judiciary favouring a uniform civil code for the country, Nitish said: "Uniform civil code is at number 44 among the Directive Principles of State Policy. So why not pay attention to number 47, which talks about implementing prohibition," he said.