Nitin Gadkari out of poll loop
Gadkari's absence from the two major campaign events in Maharashtra had been seen in party circles as a snub to him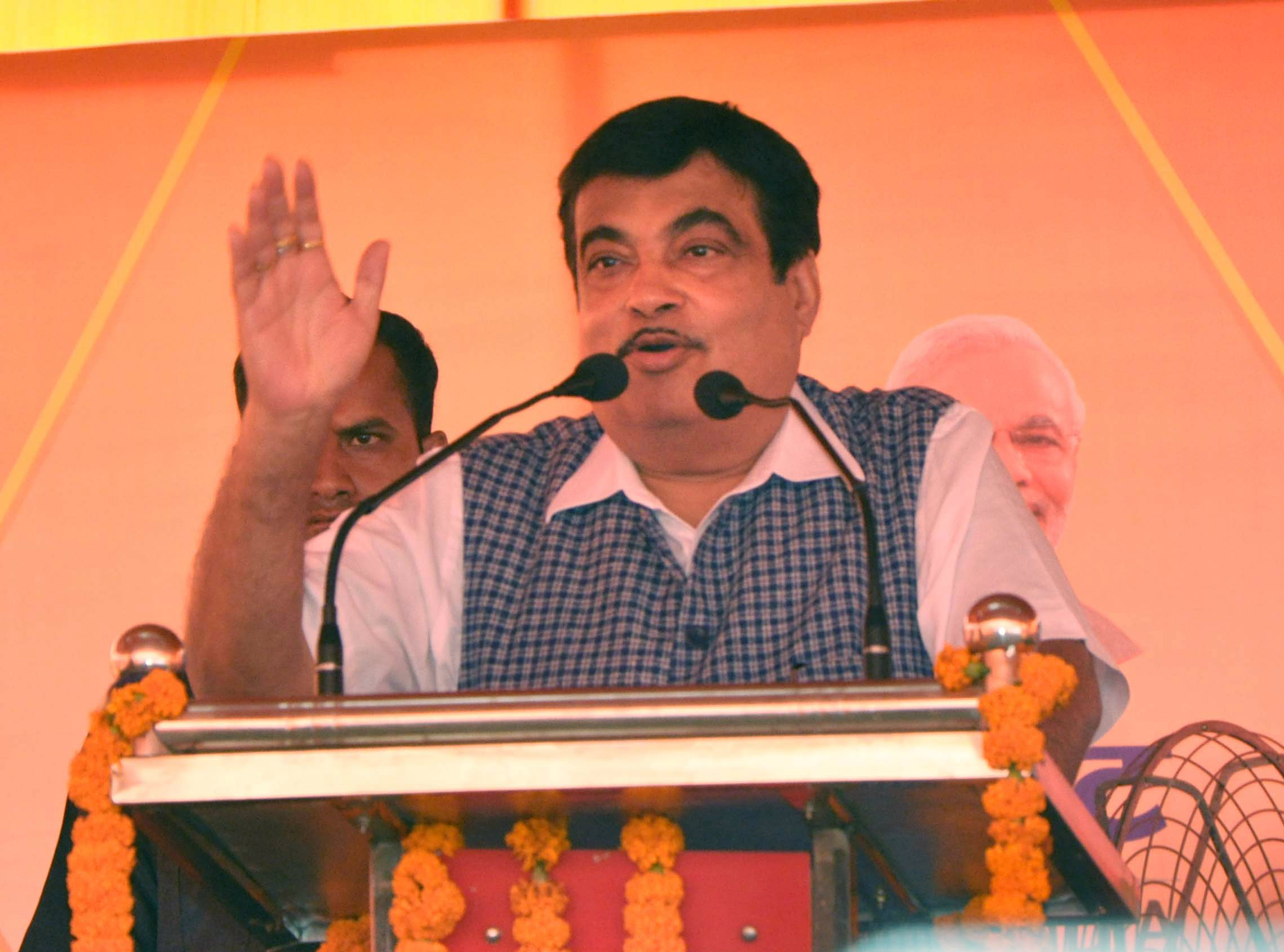 ---
---
Devendra Fadnavis and his wife Amruta travelled to Union minister Nitin Gadkari's home in Nagpur on Friday, ostensibly to seek his blessings before the Maharashtra chief minister filed his nomination papers for the October 21 Assembly polls.
However, the move is being seen in political circles more as a belated attempt to placate the senior leader. Gadkari has largely been sidelined from the affairs of the poll-bound state despite being one of the BJP's tallest leaders from Maharashtra, party insiders said.
Friday's development marked, in many ways, the first public appearance by the Union road transport and highways minister on the poll stage.
Gadkari's absence from the two major campaign events in Maharashtra had been seen in party circles as a snub to him.
The first event was Prime Minister Narendra Modi's rally in Nashik last month to mark the end of Fadnavis's state-wide campaign yatra. The second was the Mumbai rally held by BJP president and Union home minister Amit Shah, where too Gadkari was absent.
"Only two people are calling the shots in Maharashtra: Shah and Fadnavis. All others, including Gadkari, have been left out of the key decisions," a BJP leader associated with Maharashtra affairs said.
He said that although Gadkari was part of the core committee on Maharashtra, he had had virtually no say in ticket distribution.
Gadkari, who had grabbed the limelight in the run-up to the summer general election with his oblique digs at the party central leadership, is increasingly finding himself isolated in the second Modi government, party insiders say.
This was evident recently when he was left to fend for himself after getting stringent road safety amendments enacted to the Motor Vehicles Act.
Gujarat, the home state of Modi and Shah, handed him a virtual rebuff, announcing it would not fully implement the amended act and later reducing the new fines for traffic violations. No minister or senior BJP politician came out in support of Gadkari.
When Gadkari was recently heard angrily pulling up the National Highways Authority of India for project delays, this too was linked to an alleged rap from the Prime Minister's Office.
Gadkari had apparently received a letter from the PMO asking the highway authority to focus on asset management rather than get into too many projects and trigger a debt accumulation. Party insiders said the PMO was unhappy with the ministry's functioning under Gadkari.
Ironically, Gadkari was generally seen as the "best performing minister" in Modi's first government, with even Opposition leaders praising him more than once in the Lok Sabha.
Ahead of the general election, Gadkari's name was floated as an "acceptable" leader of a coalition if Modi was unable to conjure a majority for the BJP.
Party insiders feel that Gadkari is now paying the price for his promising past.