NHRC summer internship criteria
SIP 2019 will take in a maximum of 60 students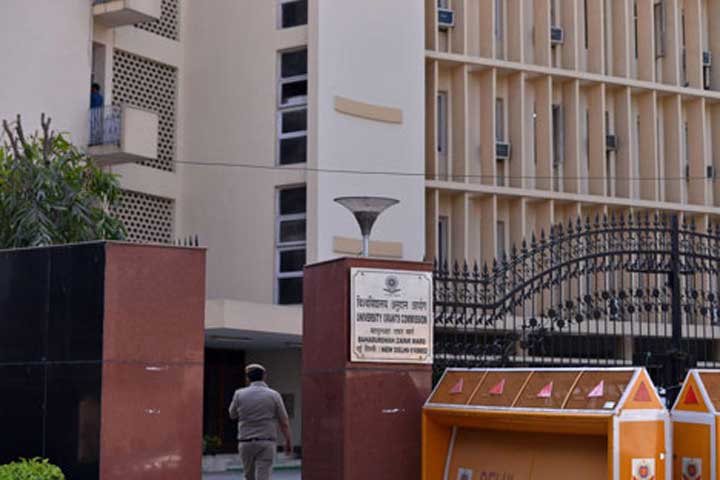 The University Grants Commission in New Delhi
(Prem Singh)
---
New Delhi
|
Published 23.03.19, 08:57 PM
|
---
The National Human Rights Commission (NHRC) has invited applications from university students for its month-long Summer Internship Programme (SIP) 2019, which will be held between May 16 and June 14.
The eligibility criteria are:
Students who have completed 1st year LLB and are in the 2nd or 3rd year
Students who have completed three years of the five-year BA/BBA.LLB course or are in the sixth semester
Students pursuing LLM
Students pursuing MA in human rights, political science, sociology, social work, criminology, public administration, rural development, history, economics, commerce, anthropology, mass communication, international relations and any of the disciplines of the social sciences. Preference will be given to final-year students. Only students pursuing regular courses from UGC-recognised universities will be eligible
Students must have got a minimum of 60 per cent in Class XII
Photocopies of mark sheets, attested by the head of department, for each and every year/semester for all classes till XII along with physically handicapped certificate (if applicable)
Reservation for SC/ST/OBC category will be applied
Photocopy of caste certificate, attested by the head of department
Efforts will be made to give representation to all states and Union territories.
Each applicant will have to submit a 500-word write-up (hand-written only) on the topic "Reason for Joining as Intern in NHRC" along with the application.
Students who have research potential in areas relating to human rights will be given preference.
Those who have already attended the regular one-month summer/winter internship programmes organised by the NHRC will not be eligible.
SIP 2019 will take in a maximum of 60 students.
The brief course structure of SIP 2019 will be:
About 70 sessions on various human rights issues
Interactions with the chairperson and members of the NHRC
Classroom sessions
Project work
Presentation on the human rights scenario
Field visits to police stations and jails
Interaction with police officers
Interns from outside Delhi will be given the two-way train fare from the place where their institute is located. The interns will be paid Rs 8,000 as stipend. The first three interns, according to performance during the programme, will be awarded Rs 15,000 each.
The application, forwarded by the heads of department, is to be sent by post/hand to Dr Sanjay Dubey, director (administration), National Human Rights Commission, Manavadhikar Bhawan, Block-C, GPO Complex, I.N.A., New Delhi-110023. On top of the envelop should be written "Application for SIP 2019".