New Apache helicopter in emergency landing
The chopper made a precautionary landing after a warning alert on its control panels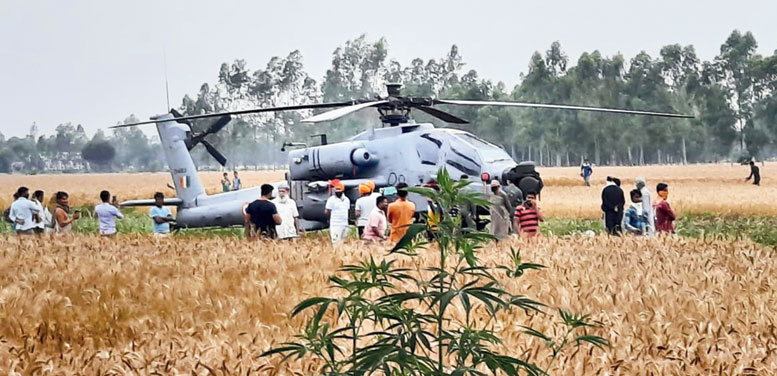 ---
---
A brand new Apache attack helicopter of the Indian Air Force made an emergency landing in a field an hour after taking off from its base in Punjab's Pathankot.
"This is the first such incident involving the brand new Apache helicopters which were procured by India in an approximately $2-billion deal from the US. The air force is likely to order a court of inquiry into the incident," said an IAF official. The air force in a statement said the chopper made a precautionary landing after a warning alert on its control panels.
The crew is safe and no major damage has been reported. "The attack choppers are based out of the Pathankot airbase and this chopper had taken off from there. The Air Force will check the helicopter and then take it back to its base. The pilots are safe," the IAF said.
The US-made Apache AH-64E attack helicopters, one of the world's most advanced multi-role combat helicopters, were inducted into the Indian Air Force in September last year following the deal signed by the Narendra Modi government in 2015.
India had ordered 22 Apaches for its air force as part of a contract valued at Rs 14,910 crore and deliveries were completed this year. Later, the army had ordered six more Apache helicopters.